10 Symptoms of Hypocalcemia
Advertisement
Hypocalcemia is a term describing low levels of calcium in the blood serum. The normal range of serum calcium ranges from 2.1 mmol/L to 2.6 mmol/L. In hypocalcemia, the level of serum calcium is lower than 2.1 mmol/L. Causes of hypocalcemia include vitamin D deficiency, hypoparathyroidism, pancreatitis, kidney failure, rhabdomyolysis, calcium channel blocker overdose, tumor lysis syndrome, and more. The diagnosis of hypocalcemia can be confirmed using a corrected calcium level. Changes can also be seen on the electrocardiogram. The calcium in the blood needs to be regulated within a narrow range to maintain proper cellular processes. Calcium in the blood can be present in three main states where it is bound to proteins, bound to anions, or free unbound calcium.
Since a significant amount of calcium is bound to the protein albumin, the changes in the levels of albumin will also affect the calcium level. The treatment of hypocalcemia may include intravenous calcium chloride, magnesium sulfate, magnesium, vitamin D, calcium supplements, phosphate binders, hydrochlorothiazide, and a low sodium diet.
Advertisement
Symptom #1: Numbness or Paresthesia
Numbness or paresthesia refers to an abnormal and unpleasant sensation where there is pricking, tickling, tingling, or burning of the skin without any apparent cause. Paresthesia can be chronic or transient with many possible underlying causes. The commonest type of paresthesia is often described as a feeling of "pins and needles" or of a body part "falling asleep".
Some of the causes include hyperventilation, shingles, panic attacks, reactive hyperemia, vitamin deficiency, diabetes, hypoparathyroidism, hypothyroidism, hypocalcemia, and more. In hypocalcemia, the paresthesia often affects the regions around the mouth, lips, and extremities of hands and feet.
Advertisement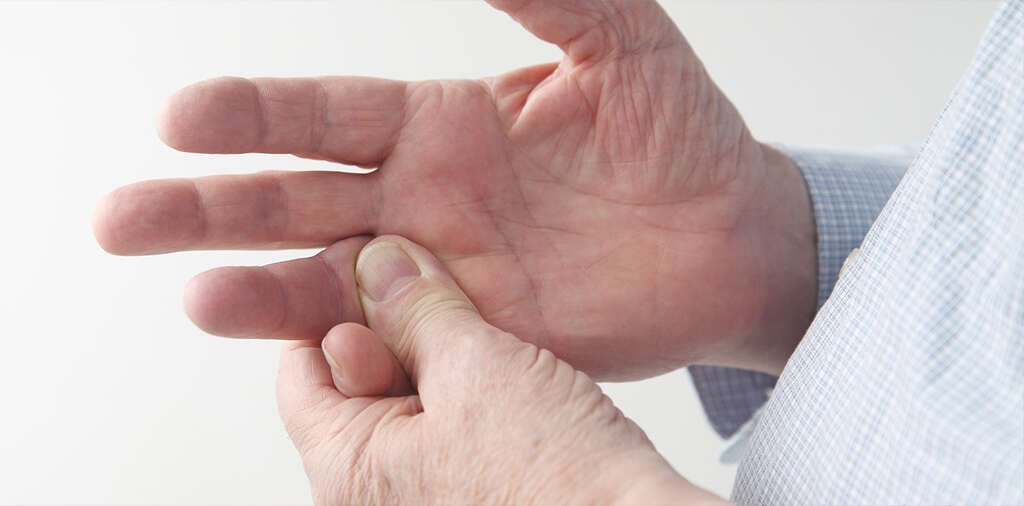 Advertisement