10 Home Remedies For Bunions
Wearing shoes is not natural for us. However, wearing shoes in itself is not usually a problem for us, and it is often even beneficial, but they can sometimes cause problems. One of these problems is bunions, which is a condition that's caused when we wear footwear that is too tight.
With your toes forced into unusual angles due to being squeezed by tight footwear, bony bumps can form on the big toe at the joint. This bony bump will then press against the skin and rub against your footwear. This can cause inflammation and pain, and surgery is sometimes necessary to correct the problem.
Remedies are available to help with bunions and this article looks at a few of them.
Home Remedy #1: Foot Exercises
Exercise can help to get the blood flowing to a particular area of the body, as well as strengthening the muscles and the immune system overall. The right foot exercises can also help to make your joints more flexible, and can even help to relieve the pain of bunions.
One effective exercise is to curl your toes downward as far as you can for 10 seconds, and then release them. You should do this several times and one of the best things about this exercise is that it can be easily performed while you are busy doing other things.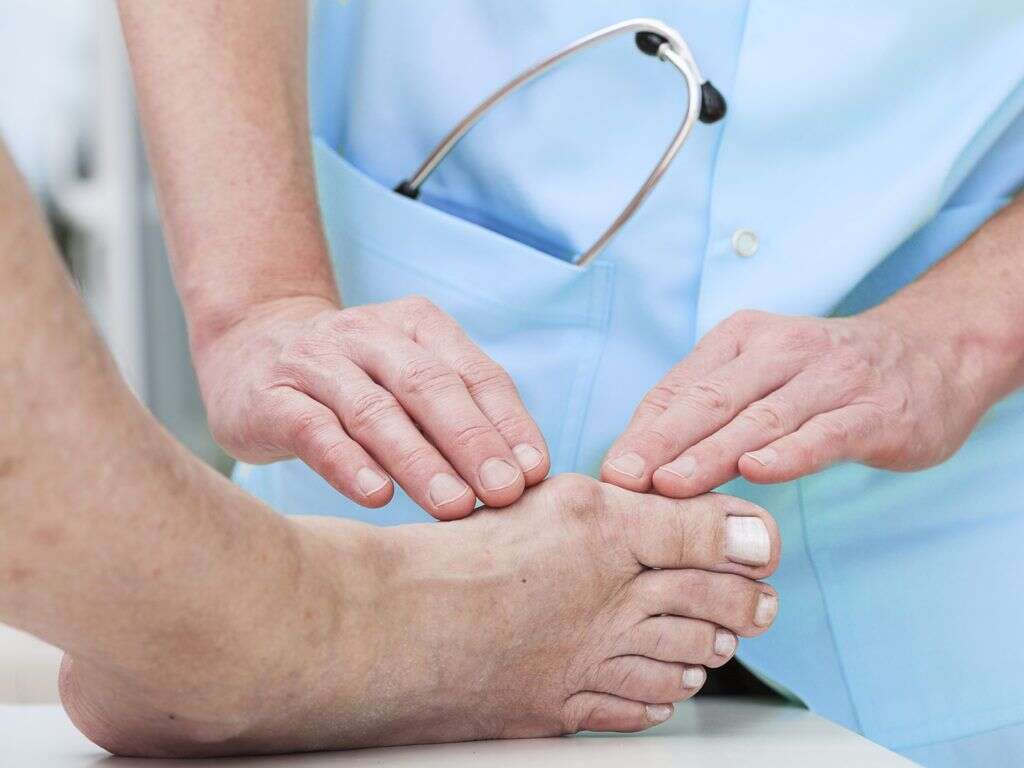 Related Articles