10 Symptoms of Diphtheria
Advertisement
Diphtheria is a condition caused by the Corynebacterium diphtheriae bacterium. The infection can range from mild to severe. Symptoms begin two to five days after exposure, either by direct contact with infected individuals or contaminated objects, or by exposure to contaminated air. Some individuals are asymptomatic but are still able to spread the disease to others.
Diphtheria can be diagnosed through a microbiological culture. A vaccine for diphtheria is available and should be administered in three or four doses (along with the pertussis and tetanus vaccines) during childhood. In addition, booster doses of the diphtheria and tetanus vaccines should be given every ten years. Immunity from the disease can be determined by measuring the level of antitoxin in the blood. Diphtheria is treated using erythromycin or benzylpenicillin. In severe cases, a tracheotomy may be necessary to ensure there is a patent airway for respiration.
Diphtheria is rare in the developed world because vaccination is widespread. It is estimated that a million cases occurred before the 1980s, mostly in India, Indonesia, and sub-Saharan Africa. In 2015, there were 4,500 cases reported globally that resulted in 2,100 deaths. Among those affected, approximately 5 to 10 percent of cases lead to death.
Advertisement
Symptom #1: Sore Throat and Hoarseness
A sore throat is pain, discomfort, or irritation of the throat. It is most commonly caused by pharyngitis, tonsillitis, or trauma. Pharyngitis is inflammation of the throat, while tonsillitis is inflammation of the tonsils. Pharyngitis and tonsillitis can be caused by viral infections and bacterial infections.
Gastroesophageal reflux disease can also lead to a sore throat due to the backflow of acid into the throat, Hoarseness of the voice occurs when the voice becomes strained due to issues in the vocal folds of the larynx.
Advertisement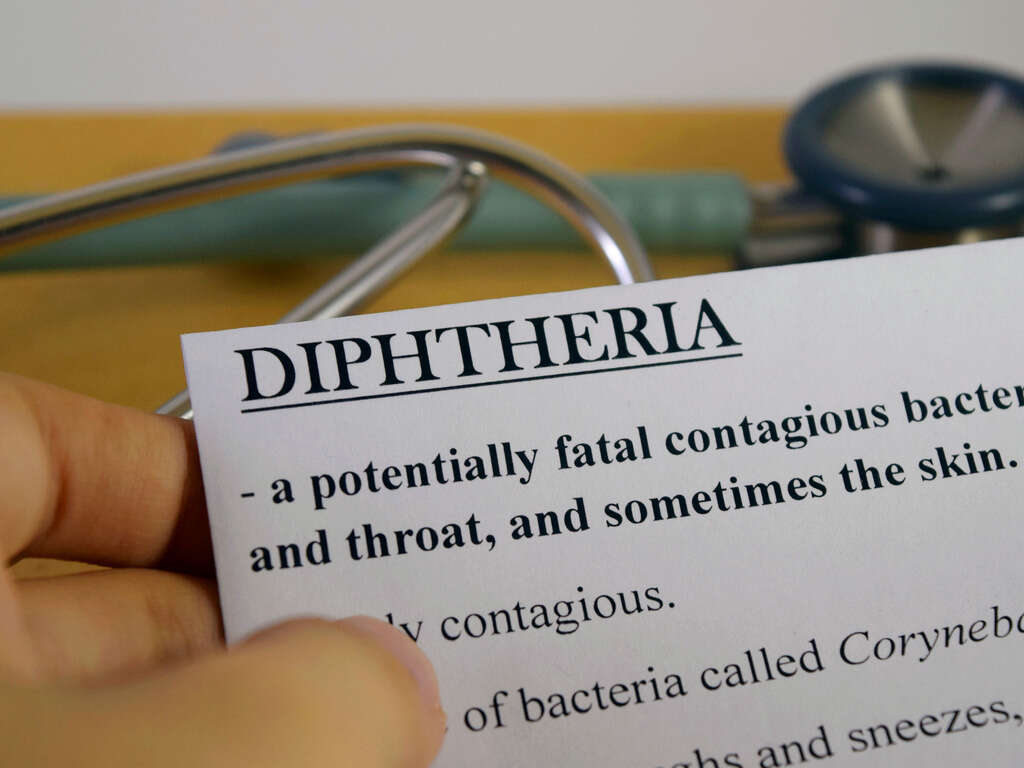 Advertisement