Advertisement
Appendicitis is an acute inflammation of the appendix vermicularis. The inflammation is thought to result from an obstruction of the lumen from faecal stasis, foreign bodies, lymphoid hyperplasia, parasites, and neoplasms. This obstruction of the lumen will lead to appendix distension, overgrowth of bacteria, ischemia, and inflammation. If not diagnosed and treated on time necrosis, gangrene and even perforation of the appendix will occur. Abscess formation or the development of peritonitis, are serious complications of untreated appendicitis.
Appendicitis can develop at any age even though it is more commonly diagnosed in teens and early 20's. Both males and females are affected. It is rarely diagnosed in children under the age of 3 years old, or adults over the age of 50 years old. Acute appendicitis treatment is surgical, where the appendix is removed. It is the most common surgical procedure performed as an emergency procedure. Common appendicitis symptoms are:
Advertisement
Symptom #1: Abdominal Pain
Abdominal pain in appendicitis is the most characteristic symptom. It starts suddenly, usually located around the umbilicus or in the epigastric area. Within a couple of hours, this abdominal pain moves downward and becomes localized on the right lower part of the abdomen, where the appendix is located. The abdominal pain in cases of an appendicitis attack becomes more intense as the hours pass.
Abdominal pain in appendicitis tends to get worse due to a sudden movement such as jumping, running, etc. Often, abdominal pain located in the right lower abdominal quadrant becomes unbearable. The more the inflammatory process develops, the worse the abdominal pain will be along with other symptoms.
Advertisement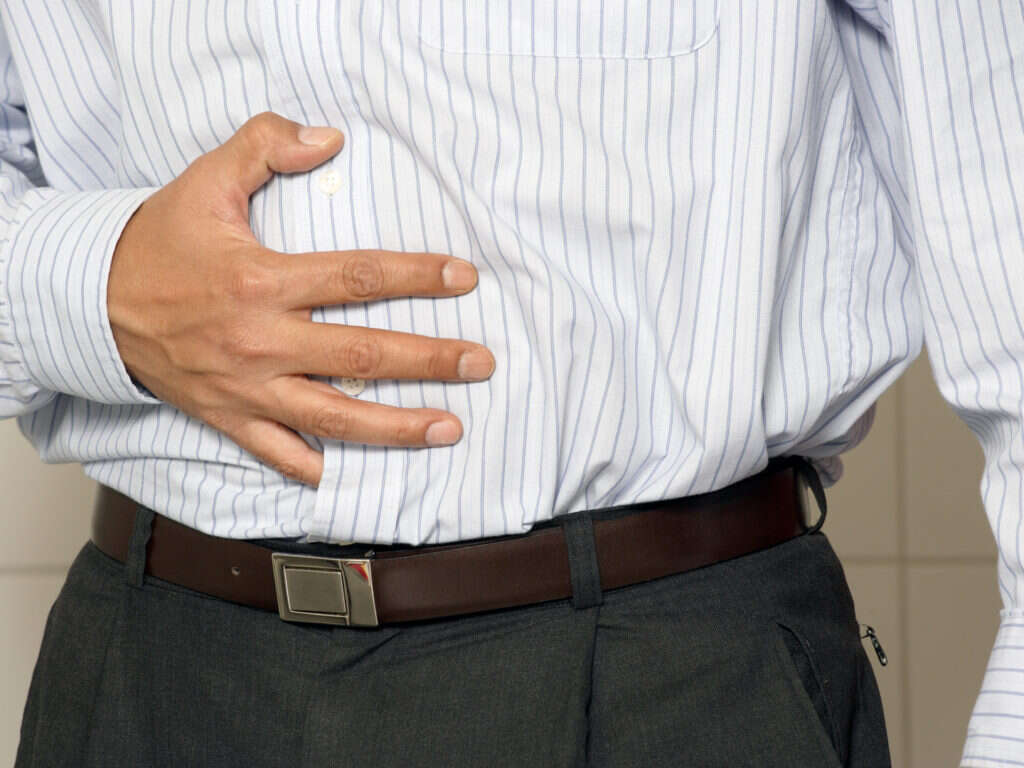 Advertisement