Mastocytosis is a condition where there is proliferation and accumulation of mast cells in organs such as the skin. According to the World Health Organization (WHO), mastocytosis can be classified into indolent systemic mastocytosis, cutaneous mastocytosis, aggressive systemic mastocytosis, mast cell sarcoma, mast cell leukemia, extracutaneous mastocytoma, and systemic mastocytosis with associated hematologic non-mast cell lineage.
Since cutaneous mastocytosis is the commonest form of the disease, this article will be focusing on cutaneous mastocytosis. Cutaneous mastocytosis can be further divided into diffuse erythrodermic mastocytosis, solitary mastocytoma, urticaria pigmentosa, and paucicellular mastocytosis. Among these forms, urticaria pigmentosa is the commonest form. Mastocytosis is a rare disorder that affects adults and children due to the accumulation of functionally defective mast cells.
1. Pathophysiology
Mastocytosis is now categorized among the myeloproliferative neoplasms. In cutaneous mastocytosis, the increased concentrations of soluble mast cell growth factor stimulates melanin pigment production, mast cell proliferation, and melanocyte proliferation. This mechanism also explains the darkening of skin often seen in cutaneous mast cell lesions while the itching has been thought to be due to the production of interleukin 31. Since interleukin 6 levels are elevated in mastocytosis, it indicates that it may be involved in pathophysiology of mastocytosis. Associated symptoms are thought to be due to the release of mast cell derived mediators such as acid hydrolases, neutral proteases, heparin, prostaglandins, and histamine.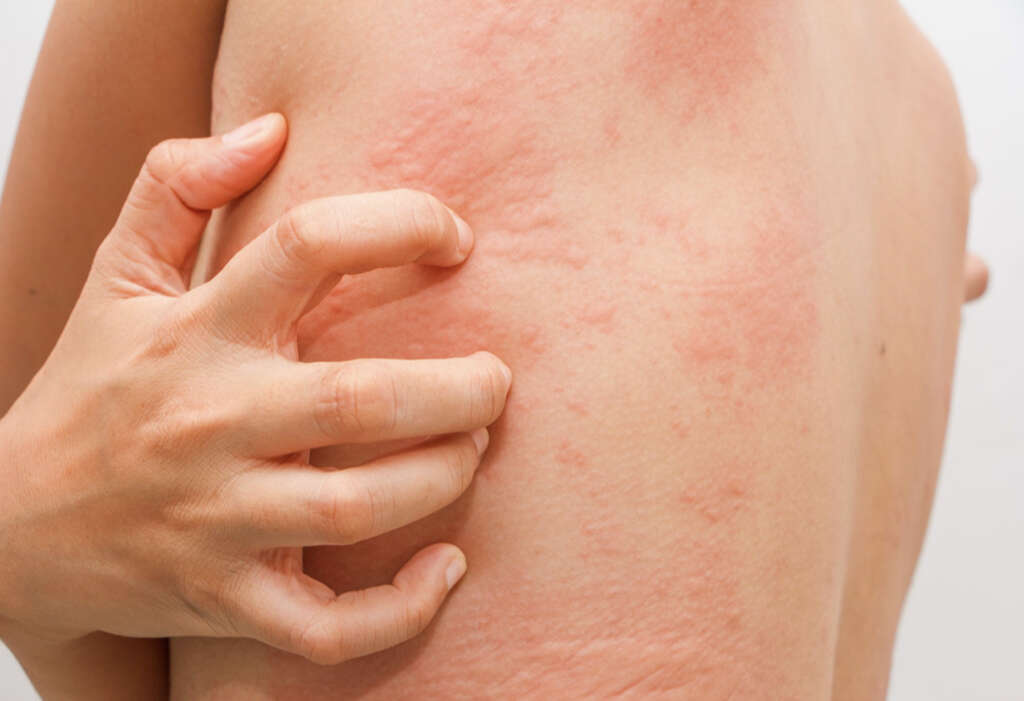 Related Articles