Advertisement
Anhidrosis or hypohidrosis refers to the condition where there is diminished or absent sweating despite presence of appropriate stimuli. In anhidrosis, there is complete absence of sweating while in hypohidrosis, there is less sweating compared to a normal individual.
Anhidrosis often leads several consequences as it means that the body is unable to sweat like normal individuals. This means that the body is unable to cool itself. Anhidrosis or hypohidrosis is in contrast with hyperhidosis, which is excessive sweating. Hyperhidrosis is usually a benign condition that causes mainly social consequences.
Advertisement
1. Causes of Anhidrosis or Hypohidrosis
Some of the causes of anhidrosis or hypohidrosis include the side effects of medications such as barbiturates, opioids, zonisamide, anticholinergic agents, clonidine, alpha-2 receptor antagonists, and botulinum toxin. It can also be caused by radiation, burns, scars, sores, surgery, and tumors. Some skin conditions that can cause this issue include systemic sclerosis, graft versus host disease, Sjogren syndrome, Fabry disease, incontinentia pigmenti, x-linked hypohidrotic ectodermal dysplasia, and more. Other conditions that can be possible causes are diabetes mellitus, Horner's syndrome, multiple system atrophy, amyloidosis, pure autonomic failure, alcoholism, encephalitis, cervical myelopathy, dementia with Lewy bodies, and multiple sclerosis.
Advertisement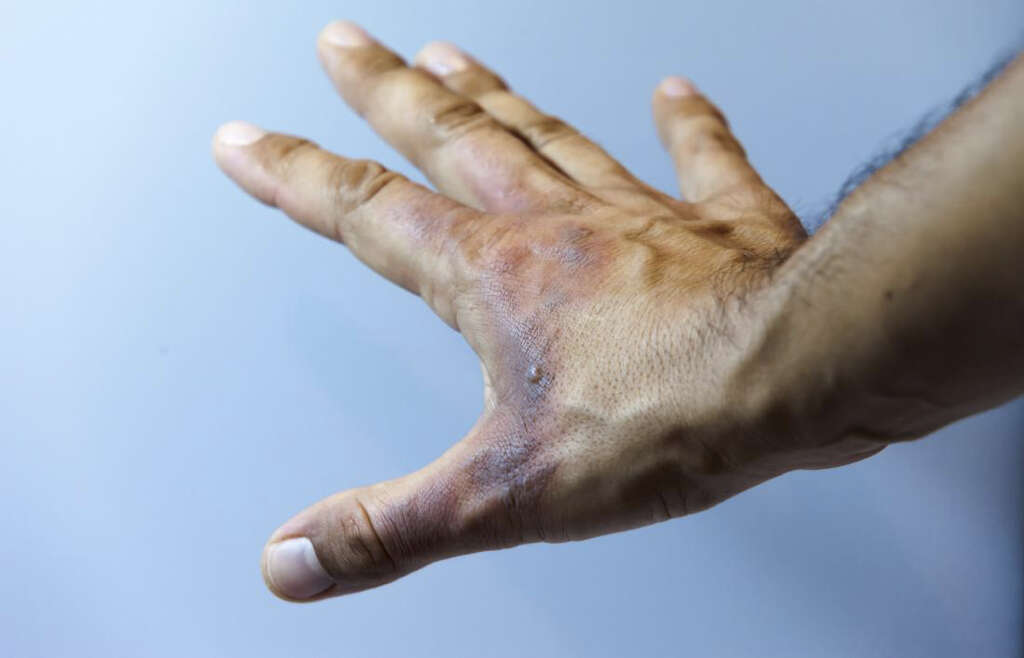 Advertisement