10 Hyperhidrosis Symptoms
Hyperhidrosis is a condition whereby a person tends to undergo excessive sweating. This causes abnormal soaking of parts of the body such as the palms, feet, armpits, and the crotch. This can be very uncomfortable and lead to increased self-consciousness. Hyperhidrosis may start at birth but become more noticeable during the teenage years. It affects about 7.8 million Americans, which is almost 3 percent of the population.
Hyperhidrosis may be a sign of an underlying condition such as obesity, mercury poisoning, or hyperthyroidism, among others. Some cases have no known cause. It may be localized to a part of the body, or be generalized to many parts of the body.
Below are the top 10 symptoms of hyperhidrosis.
Symptom #1: Excessive Sweating
If you tend to sweat too much, you probably have hyperhidrosis. A person with hyperhidrosis can sweat profusely, irrespective of the surroundings or level of physical activity. This means that the sweating parts get wet and may remain moist most of the time. Clothes also get soaked, which can make the affected person feel clammy and uncomfortable.
When a person with hyperhidrosis shakes another person's hand, the other person may make a comment about the wetness or clamminess. When such comments are repeated by different acquaintances, people with hyperhidrosis may feel humiliated and uncomfortable. They may detest shaking hands or making physical contact with other people and may end up isolating themselves to avoid similar experiences.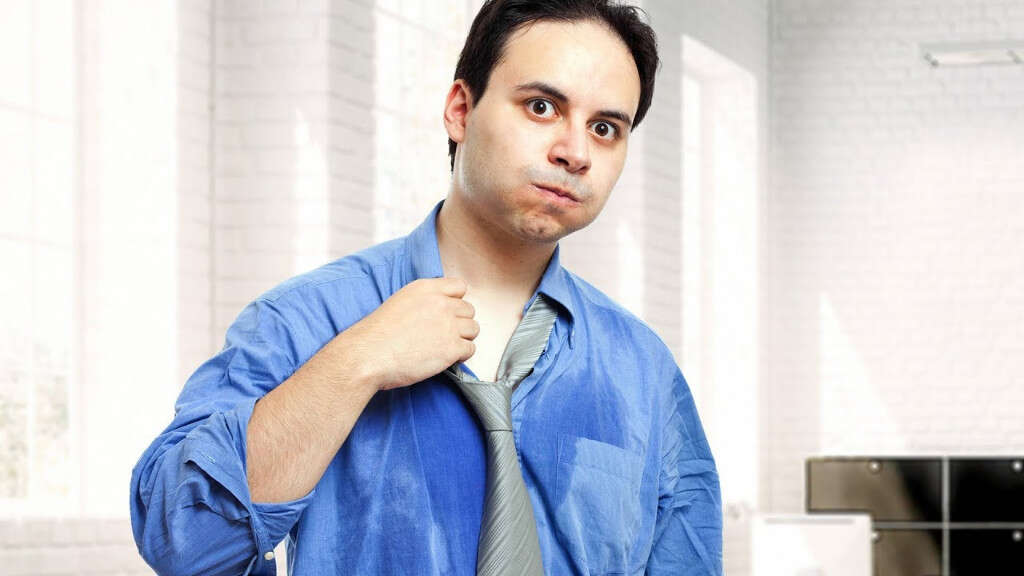 Related Articles