Melanoma refers to cancer of the cells containing pigment (melanocytes). It most commonly affects the skin but can also involve areas such as the intestines, mouth, or eyes. Among women, it usually occurs on the legs while in men, on the back. The main cause of melanoma is due to exposure to ultraviolet (UV) light. It can therefore occur due to devices such as tanning beds. Some melanoma can develop from a mole where changes will then be observed. 25% of melanoma develop from moles. Risk factors include having many moles, positive family history of melanoma, those with genetic defects such as xeroderma pigmentosum, and those with poor immune function. The diagnosis of melanoma can be achieved through a biopsy of the affected area. Prevention of melanoma includes avoiding UV rays (through any method that decreases UV rays such as umbrella, staying in the shade, etcetera) and using sunscreen. Melanoma can be treated through surgery. For more advanced cases, the lymph nodes should be tested to ensure there is no metastasis. Prognosis is good without spread.
In cases that it has spread, treatment may include radiotherapy, chemotherapy, immunotherapy, and biologic therapy to improve survival. In the United States, patients who obtain treatment have a 98% five-year survival rate among those with localized melanoma and 17% among those with spread. The likelihood of recurrence depends on the thickness of the melanoma, the rate the cells are dividing, and if the overlying skin has broken down. In 2015, there were 3.1 million cases with 59,800 deaths. The highest rates of melanoma occur in Australia and New Zealand. Northern Europe and Northern America also have high rates of melanoma as it most commonly affects fair-skinned individuals.
Symptom #1: Asymmetry
A mole that you have should normally be symmetrical and round. If you draw a line through the middle of your mole, you should be able to get two halves that are symmetrical. If the two halves do not match, it means that the mole is asymmetrical which is an early warning sign of melanoma.
It may even start as a darker spot. Remember to check your skin for moles that may appear different compared to normal. Assess the symmetry of your moles periodically if you have risk factors for melanoma.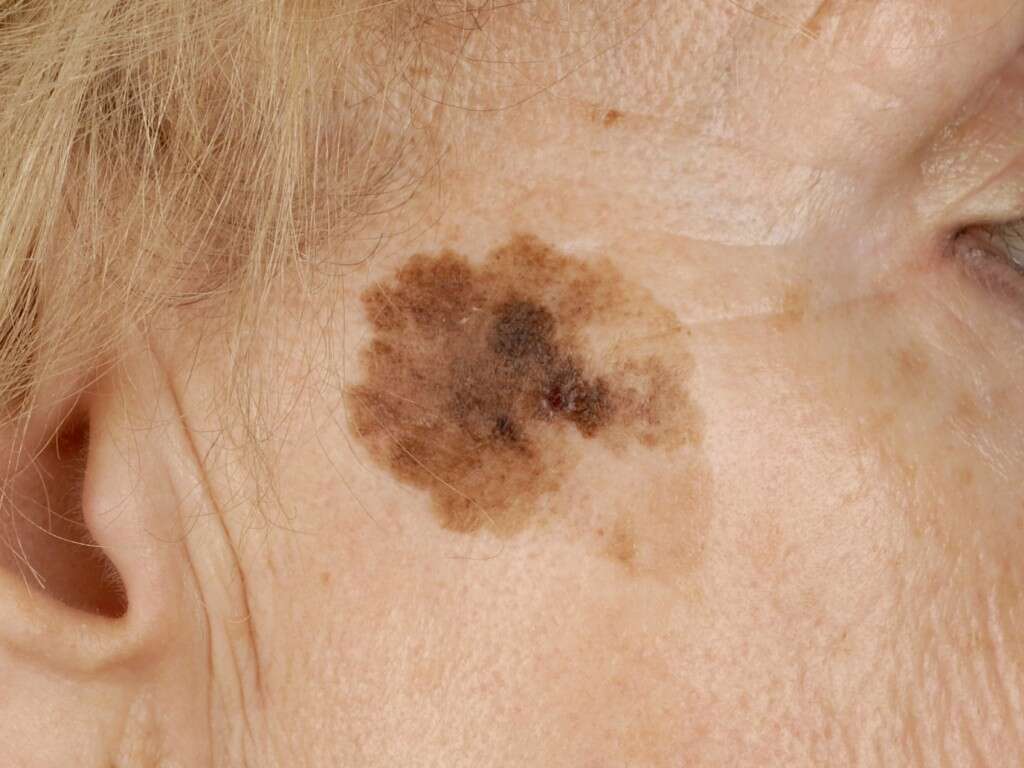 Related Articles