10 Symptoms of Basal Cell Carcinoma
Advertisement
It is important to protect the skin from the sun's rays. The sun's UV rays can do real damage to the skin if people are not careful, causing conditions far more serious than a simple sunburn. For example, damage to the skin's basal cells can lead to a type of skin cancer called basal cell carcinoma 1.
The basal cells are responsible for creating new skin cells, and cancer can occur if these cells are damaged. Fortunately, basal cell carcinoma is relatively easy to treat, and it has a high survival rate. However, serious disfigurement may result if the cancer is not treated quickly, so it is best to take precautions.
Advertisement
Symptom #1: Dark Patches
Skin tags and moles are quite common but also, thankfully, quite harmless. They can often be removed but are usually left as they are since they do no harm. However, sometimes they may not be what they seem.
Basal cell carcinoma can cause dark patches that appear to be similar to skin tags or moles at first glance. These patches will likely be a black or blue color and will be slightly raised from the skin. If it is unclear whether the dark patches are harmful or not, it is wise to get checked out by a doctor to be safe.
Advertisement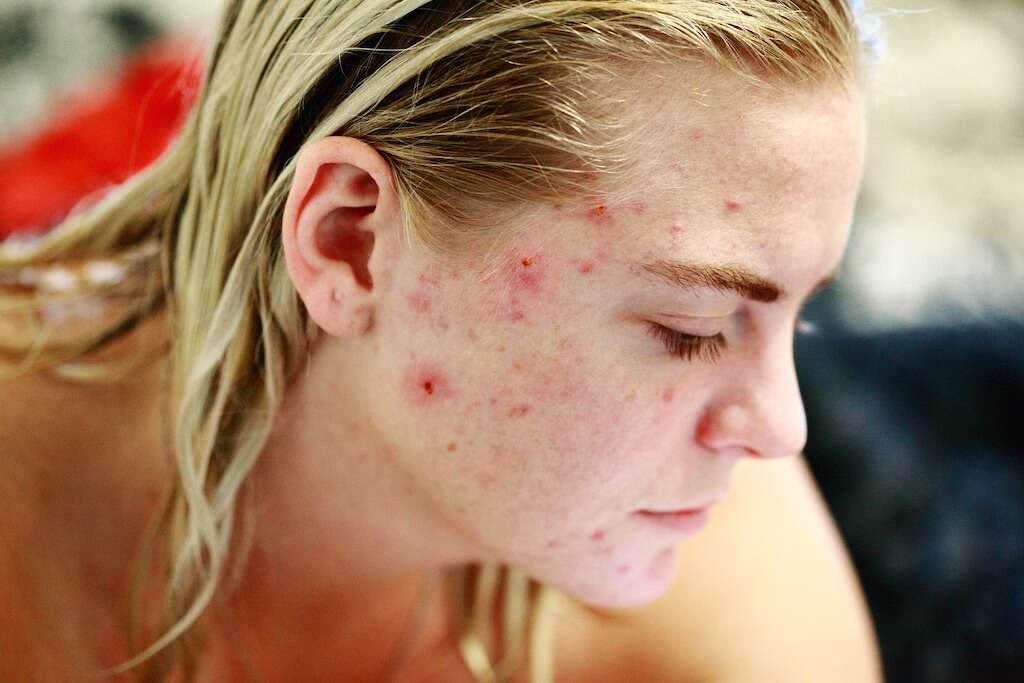 Advertisement
https://www.mayoclinic.org/diseases-conditions/basal-cell-carcinoma/symptoms-causes/syc-20354187 ↩