Advertisement
Measles, once a common disease in many parts of the world, has largely been contained through vaccination. However, the disease has made a comeback in recent years. According to the Centers for Disease Control and Prevention (CDC) 644 cases of measles were recorded in the United States in 2014. This was about thrice the figures of infections in the previous year 1.
Measles is a dangerous childhood disease that affects nearly 20 million people around the world annually. It is caused by the measles virus which is transmitted through coughing or sneezing. The virus has an incubation period of 7 to 21 days and is so contagious that it infects about 90 percent of exposed susceptible persons. Most cases of measles occur in infants and children under five years old, malnourished children older than five years, adults older than 20 years and pregnant women 2. Below are 10 common symptoms of measles.
Advertisement
Symptom #1: Red, Blotchy Rash
A red, blotchy rash that normally starts on the face before spreading down to the neck and onwards to the rest of the body is usually a symptom of measles. The rash begins as red patches that grow into bumps. The rash spreads to the rest of the body over a period of two to three days and remains for up to a week.
At around this time, the patient may have a high fever. As the fever subsides within a week, the rash begins to fade away, first from the face, and later from other parts of the body. The rash fades last from the thighs. As the rash fades, it leaves behind a brownish crust that makes the skin feel dry and flaky.
Advertisement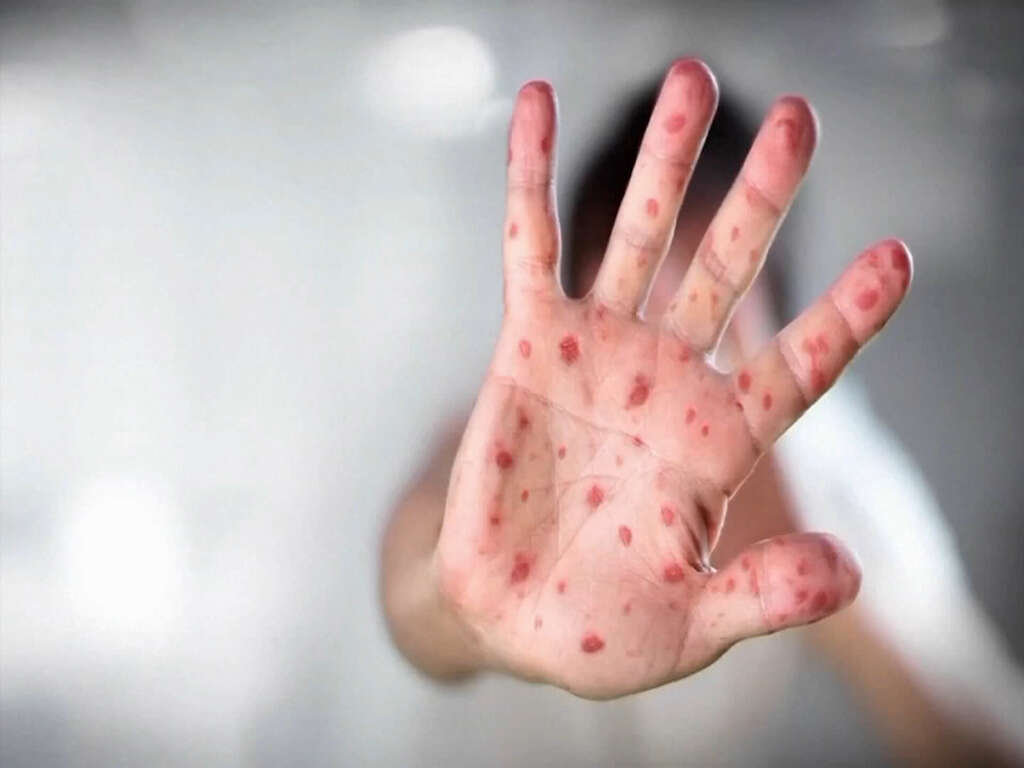 Advertisement