10 Home Remedies For Dandruff
Dandruff is a common and chronic skin condition that affects the scalp. Individuals with this condition experience mild itchiness and flaking on the scalp that can result in self-esteem or social issues. While it is not contagious, it can be embarrassing and difficult to manage. A more severe type of this condition is known as seborrheic dermatitis.
Although the cause of dandruff is still unclear, it is believed to be due to a combination of environmental and genetic factors. The severity of this condition may increase, especially during the winter. It is important to note that dandruff is not caused by poor hygiene. Diagnosis of this condition can be achieved based on the clinical symptoms of the individual.
Despite not having a cure, available treatment options, such as antifungal cream ketoconazole, can help control the condition. Dandruff affects up to half of the adult population. This condition is more likely to affect the male population compared to females. Below are 10 home remedies that you can try for reducing dandruff.
Home Remedy #1: Coconut Oil
Coconut oil, or copra oil, is oil extracted from mature coconuts. It is versatile as it can be used in various applications such as cooking, food additives, and in cosmetics. Coconut oil can also be an effective home remedy for dandruff as it can help prevent dryness and improve skin hydration.
One study found that coconut oil can be as effective as mineral oil when used to improve skin hydration. Another found that it may be beneficial for those with eczema, which can contribute to dandruff. The application of coconut oil to the skin for 8 weeks has been found to reduce inflammation and itching of the skin. Due to its antimicrobial properties, it may also help to fight the strain of fungus that causes dandruff.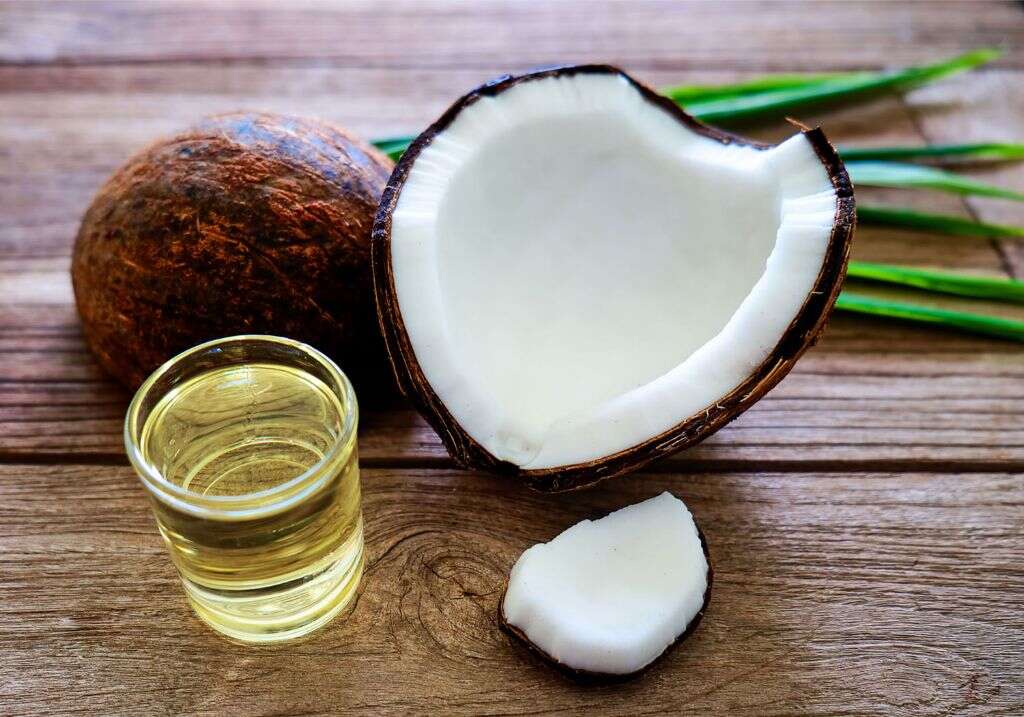 Related Articles