10 Symptoms of Hepatitis C
Advertisement
Hepatitis C is a condition caused by the hepatitis C virus and most commonly affects the liver. Most individuals have mild or no symptoms in the early stages of the infection. In 75 to 85 percent of those infected, the virus continues to persist and can lead to complications, including liver disease, liver failure, liver cancer, cirrhosis, and esophageal varices.
The hepatitis C virus is spread via intravenous drug use, needlestick injuries, poorly sterilized equipment, and transfusions. It can also be passed on from mother to child during birth. The diagnosis of hepatitis C infection can be achieved via blood screening. Blood screening is recommended for all individuals who are at risk.
There is currently no vaccine for hepatitis C. Efforts to prevent hepatitis C include reducing needle sharing among intravenous drug users and testing donated blood. Ninety-five percent of individuals with a chronic infection can be cured using antiviral medications, such as simeprevir and sofosbuvir. Earlier generation treatments have a lower cure rate with greater side effects. However, the newer treatments are often expensive. Individuals with liver cancer or cirrhosis can also benefit from a liver transplant.
Most cases of hepatitis C occur in Africa, East Asia, and Central Asia. In 2015, approximately 143 million individuals worldwide were infected with hepatitis C. There were also 167,000 deaths due to liver cancer and 326,000 deaths due to cirrhosis.
Advertisement
Symptom #1: Loss of Appetite
Loss of appetite is known medically as anorexia. It is often seen in many conditions, such as pregnancy, pneumonia, acquired immunodeficiency syndrome (AIDS), viral hepatitis, cancer, anxiety, dehydration, and celiac disease.
It is commonly associated with other constitutional symptoms, such as nausea, vomiting, and weight loss. Those with a prolonged loss of appetite are susceptible to electrolyte imbalances and sudden cardiac death. Care should be taken to avoid refeeding syndrome.
Advertisement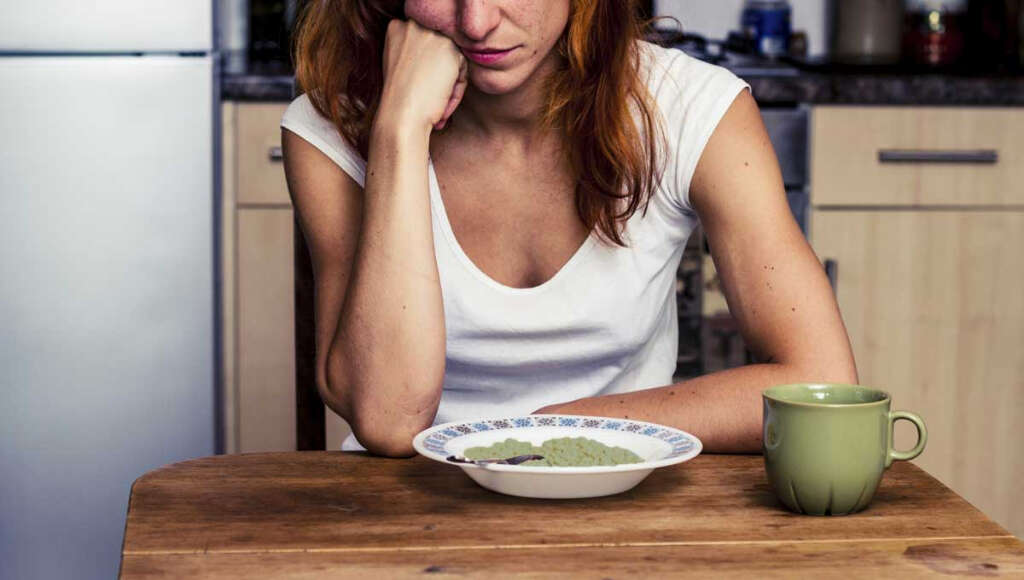 Advertisement