10 Symptoms of Hepatitis B
Advertisement
Hepatitis B is an infectious condition caused by the hepatitis B virus. It can lead to an acute and chronic infection. Many individuals are asymptomatic during the initial infection, and symptoms may take 30 to 180 days to occur. Initial symptoms usually resolve in a few weeks and rarely lead to death. Ninety percent are infected around the time of birth, and 10 percent of those who are infected (after the age of five) have chronic hepatitis B. While most of those with a chronic infection are asymptomatic, these individuals may eventually develop cirrhosis and/or liver cancer.
The hepatitis B virus is transmitted through exposure to infectious bodily fluids, such as blood. In areas where the disease is common, contact with bodily fluids is the commonest method of transmission. In areas with a low prevalence, the commonest routes of infection are sexual intercourse and intravenous drug use. Those working in health care, undergoing dialysis, receiving blood transfusions, living in an institution, living with an infected person, and those who travel to areas where the disease is prevalent are at a higher risk of infection. Acupuncture and tattoos contributed to the significant increase of cases in the 1980s, but it is now less common since society now recognizes the importance of sterility.
Diagnosis can occur thirty to sixty days after exposure through blood tests to detect antibodies and parts of the virus. Since 1982, vaccinations have been available for prevention of the disease. The World Health Organization recommends vaccination for hepatitis B during the first day of life, with two to three additional doses later on. As of 2006, 180 countries have the vaccine as part of their national programs. All blood and blood products are tested for hepatitis before using it for transfusion. Condoms are also recommended to prevent infection.
About 33 percent of the world population were infected at one point in life, with 343 million having chronic infections. In 2013, there were 129 million new cases. Approximately 750,000 individuals die from hepatitis B annually, and 300,000 suffer from liver cancer. This disease is currently only common in sub-Saharan Africa and East Asia, where 5 to 10 percent of adults have the chronic disease. In North America and Europe, less than 1 percent of adults are infected.
Advertisement
Symptom #1: Loss of Appetite
Loss of appetite is known medically as anorexia. It is a nonspecific symptom that is often seen in many conditions, such as acquired immunodeficiency syndrome (AIDS), pregnancy, viral hepatitis, pneumonia, cancer, anxiety, celiac disease, dehydration, and metabolic disorders.
It is commonly associated with other constitutional symptoms, such as weight loss, nausea, and vomiting. Those with a prolonged loss of appetite are susceptible to electrolyte imbalances and sudden cardiac death. Care should be taken to avoid refeeding syndrome.
Advertisement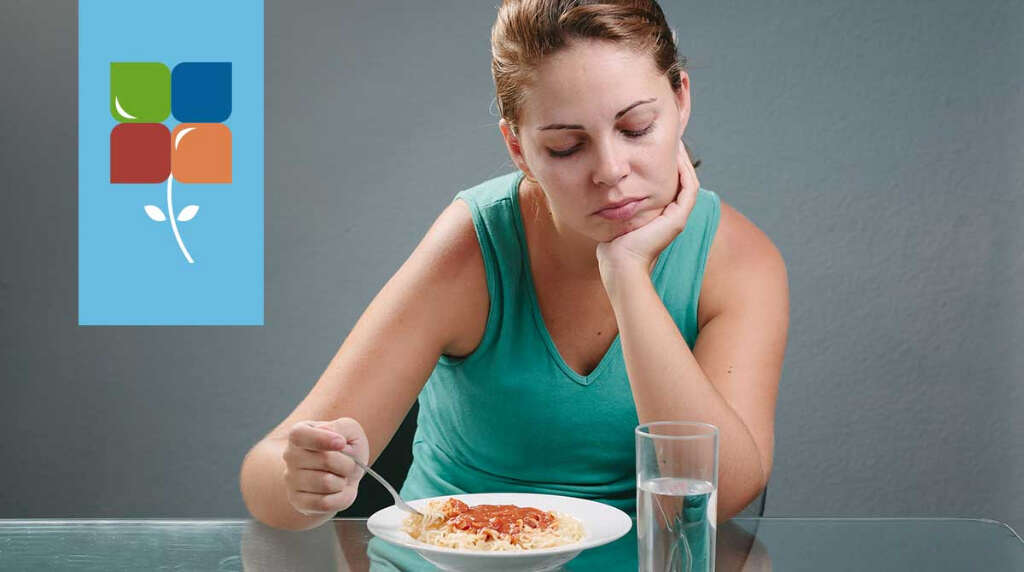 Advertisement