Fenugreek also is known as Greek hay comes from the pea family. Fenugreek is grown annually containing green leaves and small white flowers. Fenugreek has been used all around the world to make medicine both using the seeds and the leaves. Both the leaves and the seeds can be dried and ground and used for cooking or other purposes.
There are a variety of reasons and ways fenugreek can be used. Today, fenugreek can be taken by mouth or used in different soaps, lotions and other cosmetics for different conditions.
Fenugreek Benefit #1: Appetite Stimulant
For some weight gain can be difficult. Today, there are a variety of pills which claim to help you lose weight, but what if there was a natural way to increase appetite and therefore aid with weight gain?
Studies show that Fenugreek can increase appetite and the motivation to eat. For those dealing with eating disorders like anorexia nervosa, fenugreek might aid as a natural appetite stimulant. The University of Maryland Medical Center recommended patients dealing with anorexia nervosa to take 250-500milligrams of fenugreek 1-3 times per day 1.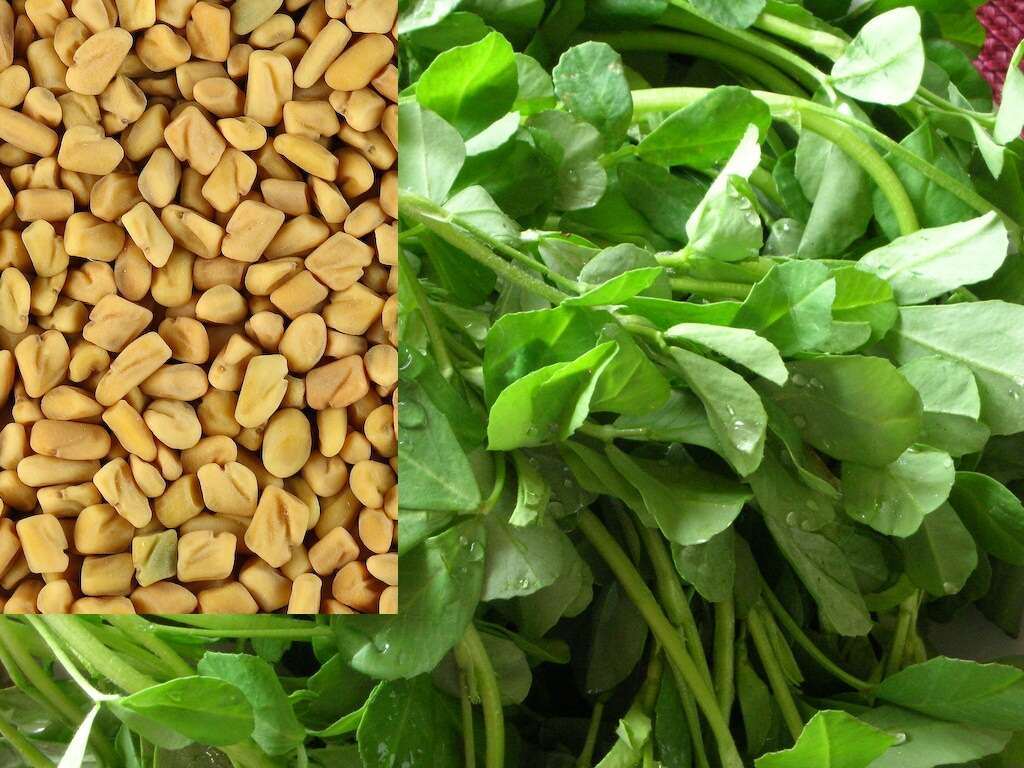 Related Articles
https://draxe.com/fenugreek/ ↩