Jaw pain can be a debilitating issue that greatly affects a patient's quality of life as it impacts important routines such as speaking and eating. Jaw pain is a common symptom seen in temporomandibular joint disorders (TMJD). TMJD is a term used to describe pain and dysfunction in the muscles that move the jaw and the joints connecting the mandible to the skull. In TMJD, there are pain and noises that originate from the jaw during movement. While they may not be life-threatening, these symptoms can be hard to manage. TMJD is thought to be caused by many factors that are still poorly understood.
There are many treatment options available but there is no standardized treatment protocol for it. Some of the common treatments are occlusal splints, pain medication, physical therapy, and psychosocial interventions such as cognitive behavioral therapy. TMJD affects up to 20 to 30 percent of the adult population, most commonly between the ages of 20 and 40 years old. It is also more commonly seen among females. After dental pain, it is the second most common cause of orofacial pain.
Cause #1: Disc Displacement
It has been observed among patients with TMJD that the lower head of the lateral pterygoid contracts when the mouth closes when it should be relaxed. It is also often tender when palpated. Some experts have theorized that this may be due to a tear in the back of the joint capsule causing the forward displacement of the articular disc.
This stops the upper head of the lateral pterygoid from stabilizing the disc. To compensate, the lower head attempts to fulfill this role causing contraction when the mouth closes. This causes the articular surfaces of the bones to be exposed to more wear and tear, increasing the predisposition of osteoarthritis in the future.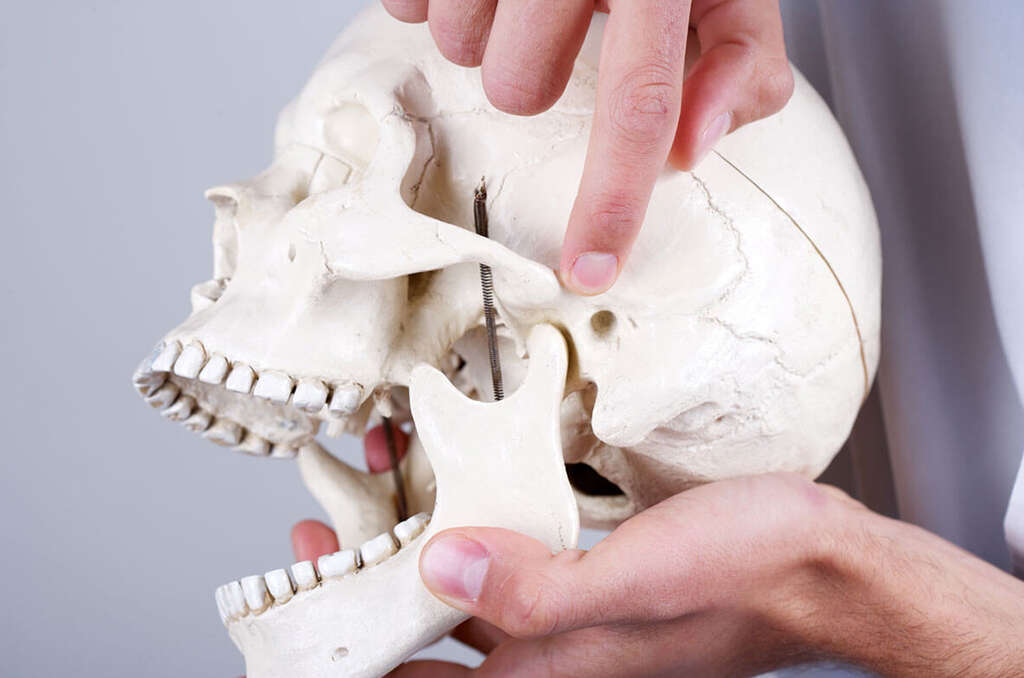 Related Articles