Advertisement
Insomnia is a term referring to a sleep disorder involving difficulty to fall asleep or stay asleep. This can lead to a feeling of inadequate rest as well as tiredness. You may also find it difficult to concentrate, experience mood disturbances, low energy or reduced productivity.
There are two main types of insomnia: chronic and acute. Chronic insomnia is sleep disruption that occurs three or more nights in a week for three months or longer, while acute insomnia is short lived and may occur for several nights per week for a few weeks. But what causes insomnia? Following are some of the 10 most common causes of insomnia.
Advertisement
Cause #1: Going To Bed At Irregular Times
Going to bed at varying times at night can cause insomnia. This happens because the body's natural rhythm is disrupted. Your body goes through a wake-sleep cycle known as the circadian rhythm. This biological rhythm helps keep you awake during the day and keep you asleep at night.
However, when you sleep at significantly different times from one day to the next, the circadian cycle is thrown into confusion. In this state, it becomes difficult for your body to adjust to sleeping or waking. As a consequence, you may experience sleeplessness at night and sleepiness during the day. To remedy this, and therefore recover from insomnia or prevent it, work on sticking to similar timings for going to bed and waking up every day.
Advertisement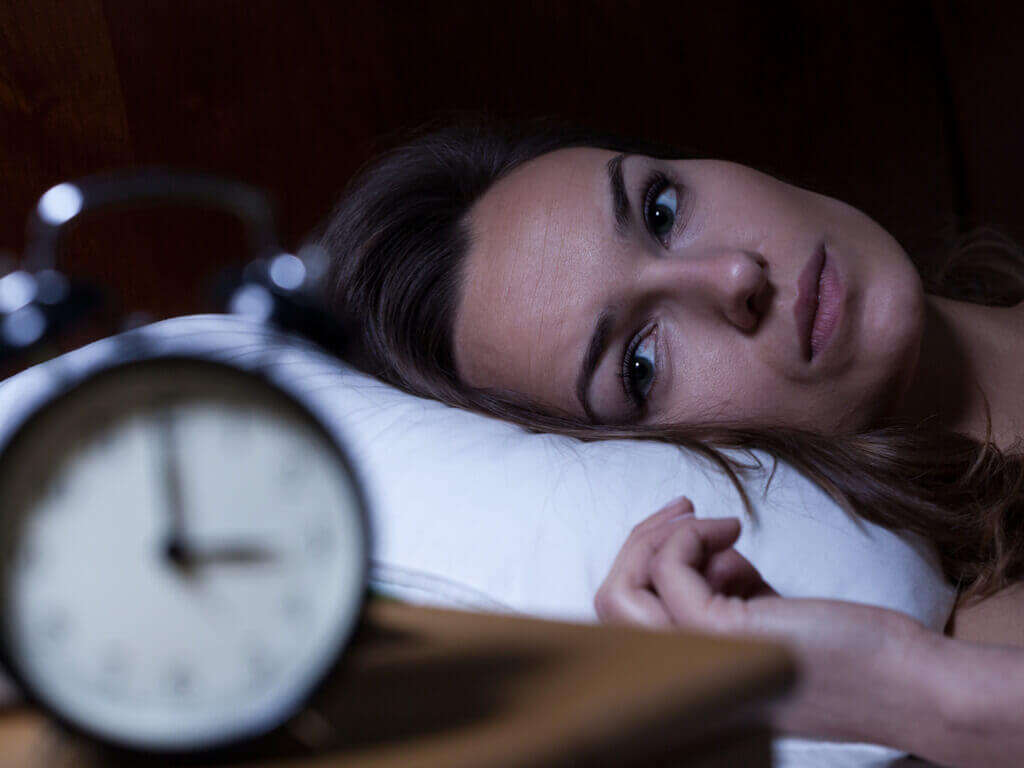 Advertisement