10 Common Causes of Right Side Pain
Article Sources
1. Rull, Dr Gurvinder. 'Right Upper Quadrant (RUQ) Pain - Symptoms, Diagnosis and Investigations.' Patient.info, 25 Jan. 2019, patient.info/doctor/right-upper-quadrant-pain
2. 'Appendicitis.' Mayo Clinic, Mayo Foundation for Medical Education and Research, 24 May 2019, www.mayoclinic.org/diseases-conditions/appendicitis/symptoms-causes/syc-20369543
3. 'Gas in the Digestive Tract.' Johns Hopkins Medicine, www.hopkinsmedicine.org/health/conditions-and-diseases/gas-in-the-digestive-tract
4. 'Kidney Infection.' Mayo Clinic, Mayo Foundation for Medical Education and Research, 26 Aug. 2020, www.mayoclinic.org/diseases-conditions/kidney-infection/symptoms-causes/syc-20353387
5. 'Irritable Bowel Syndrome (IBS).' National Institute of Diabetes and Digestive and Kidney Diseases, U.S. Department of Health and Human Services, www.niddk.nih.gov/health-information/digestive-diseases/irritable-bowel-syndrome
6. 'CDC -What Is Inflammatory Bowel Disease (IBD)? - Inflammatory Bowel Disease - Division of Population Health.' Centers for Disease Control and Prevention, Centers for Disease Control and Prevention, 22 Mar. 2018, www.cdc.gov/ibd/what-is-IBD.htm
7. 'Ovarian Cysts.' Womenshealth.gov, 1 Apr. 2019, www.womenshealth.gov/a-z-topics/ovarian-cysts
8. 'Ectopic Pregnancy.' ACOG, www.acog.org/womens-health/faqs/ectopic-pregnancy
9. 'Ovarian Torsion.' Yale Medicine, Yale Medicine, 11 Nov. 2019, www.yalemedicine.org/conditions/ovarian-torsion
10. 'Inguinal Hernia: Types, Symptoms, Diagnosis & Treatments.' Cleveland Clinic, my.clevelandclinic.org/health/diseases/16266-inguinal-hernia
11. 'Gallbladder Disease.' Johns Hopkins Medicine, www.hopkinsmedicine.org/health/conditions-and-diseases/gallbladder-disease
Pain on the right side of the body may develop due to minor or serious issues. To determine the cause of right-side pain, a physician reviews the person's history and conducts an examination. They're likely to ask if the pain is in the upper or lower quadrant of the abdomen and if the pain occurred suddenly, is chronic or radiates. They may also ask about any associated symptoms, such as recent weight loss, urinary symptoms or bowel issues.
Various tests may help pinpoint the exact issue. Urinalysis, blood tests, chest X-rays, MRIs and colonoscopies are some diagnostic tools the provider may use.1Rull, Dr Gurvinder. 'Right Upper Quadrant (RUQ) Pain - Symptoms, Diagnosis and Investigations.' Patient.info, 25 Jan. 2019, patient.info/doctor/right-upper-quadrant-pain
Appendicitis
Pain that begins suddenly near the navel and migrates to the lower right abdomen may be a sign of appendicitis. The pain may increase when the person coughs, sneezes or takes deep breaths. Other symptoms may include nausea and vomiting, abdominal bloating, constipation or diarrhea, decreased appetite and low-grade fever.
Appendicitis occurs because of the inflammation of the appendix lining, usually caused by an infection. As the inflammation worsens, mild symptoms may become more severe. Surgery is necessary to remove the appendix before it ruptures and spreads infection throughout the abdomen.2'Appendicitis.' Mayo Clinic, Mayo Foundation for Medical Education and Research, 24 May 2019, www.mayoclinic.org/diseases-conditions/appendicitis/symptoms-causes/syc-20369543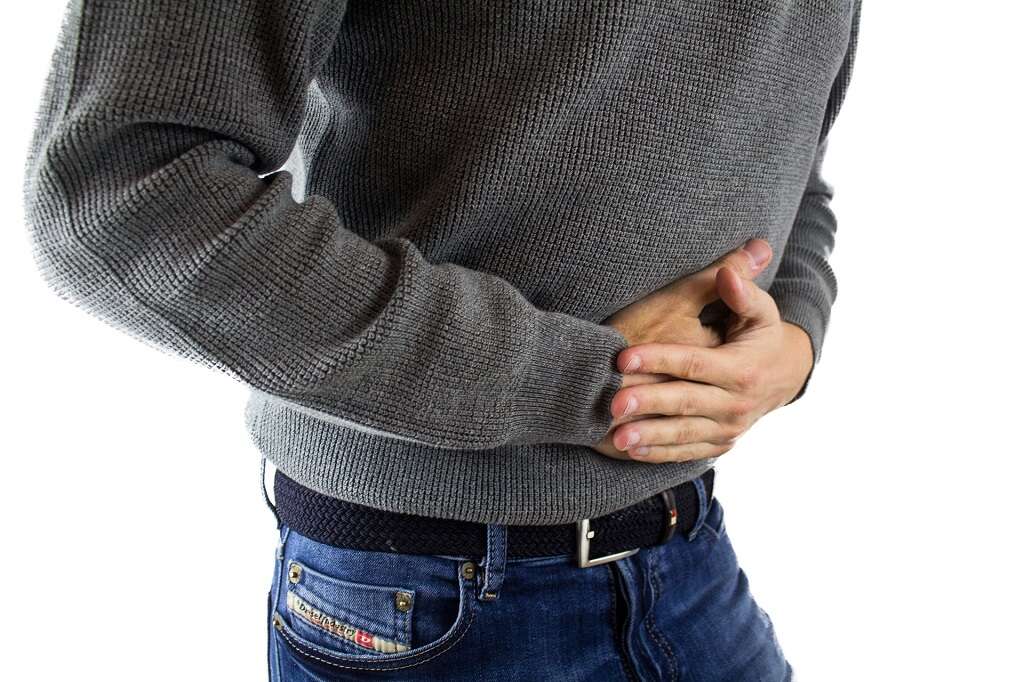 Related Articles