Advertisement
Helicobacter pylori (H. pylori) was previously known as Campylobacter pylori. It is a microaerophilic Gram negative bacteria that is usually found in the stomach. It is an ubiquitous organism that can be found in as many as 50% of the global population. First identified by Australian doctors Robin Warren and Barry Marshall in 1982, they observed that it was present in individuals with gastric ulcers and chronic gastritis.
H. pylori has been linked to the development of gastric ulcers, duodenal ulcers, and stomach cancer. However, as many as 80% of infected individuals are asymptomatic. The infection is especially common in developing countries. Due to the helical shape of the bacteria, it is thought to have evolved into this shape to enable it to penetrate the mucoid lining of the stomach. The commonest route of infection would be oral to oral or fecal to oral contact.
Advertisement
1. Pathophysiology
Since the commonest route of infection is mouth to mouth or stool to mouth contact, a primary role in transmission is seen among parents and siblings. In a susceptible individual, the infection leads to chronic active gastritis that can result in duodenal and gastric ulcer disease and cancer. H. pylori causes striking infiltration of the gastric epithelium and the underlying lamina propria by macrophages, mast cells, neutrophils, and T and B lymphocytes. The bacteria uses its flagella to burrow into the mucus lining to reach the epithelial layers as it is less acidic. The infection also results in the production of cytotoxins that can cause inflammation and is also a potential carcinogen. This means colonization of the stomach by the bacteria can result in inflammation and chronic gastritis.
Advertisement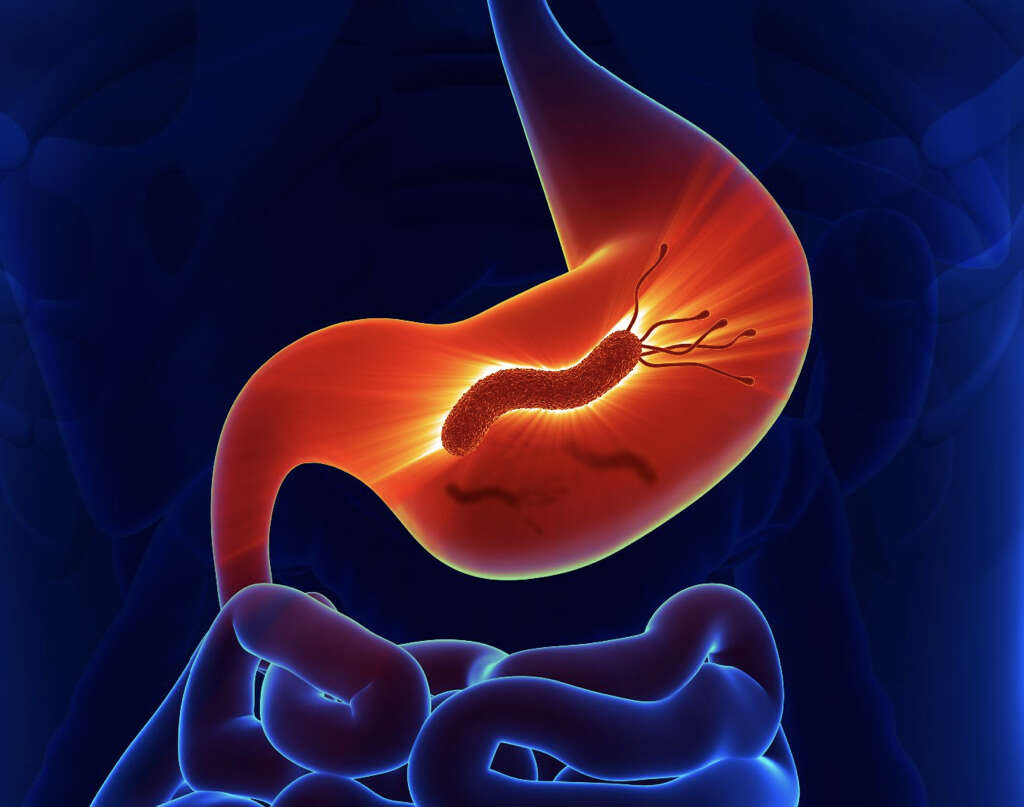 Advertisement