2. Life Cycle of Pubic Lice
Pubic lice cannot live on the head or in most body hair. They are restricted to the coarser hair of the following areas: pubic and perianal region, beard and mustache, armpits, eyebrows, and eyelashes. Likewise, head and body lice will not inhabit these regions.
A louse's life begins as an iridescent, 1-millimeter long nit or egg, cemented to a strand of hair. After developing for one week, the nit hatches into a miniature adult called a nymph. As it grows, the nymph sheds its skin three times before reaching full size. Females live three to four weeks, laying approximately three eggs per day.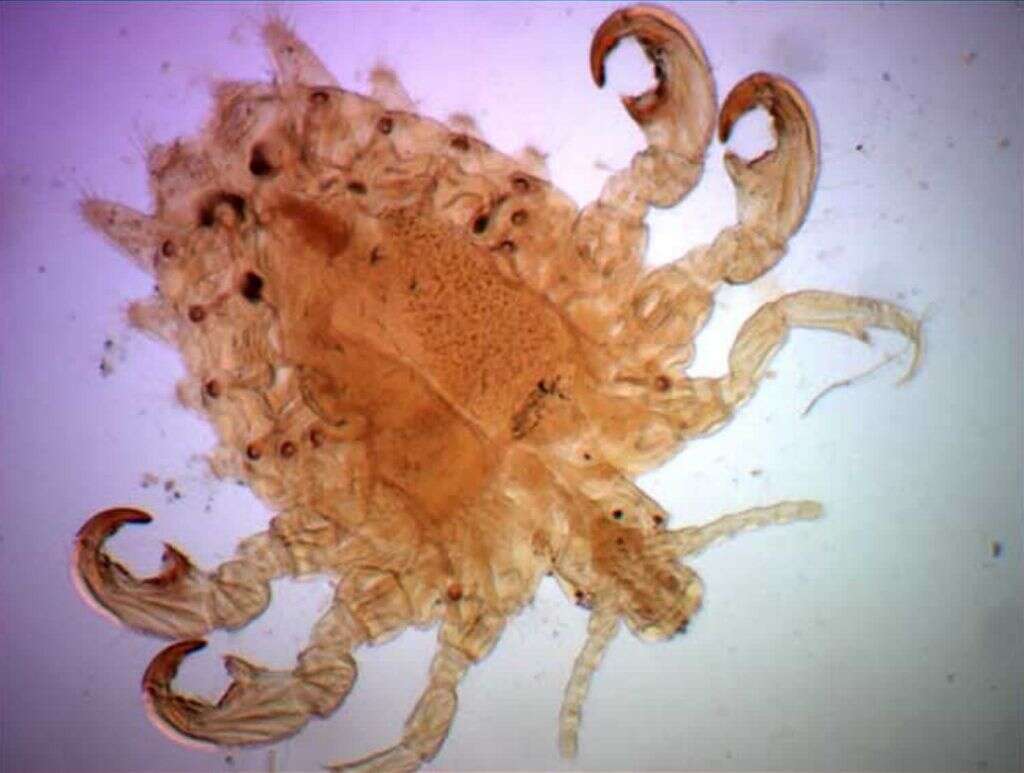 Related Articles