10 Signs of Cervical Cancer
Advertisement
Cervical cancer refers to cancer that originates from the cervix. It occurs when there is abnormal cell growth that invades or spreads to other parts of the body. Human papillomavirus (HPV) infection is thought to have caused more than 90 percent of cases of cervical cancer. However, it is important to note that not all of those infected by HPV develop cervical cancer. Risk factors of cervical cancer include the use of birth control pills, smoking, becoming sexually active at a young age, a weak immune system, and having many sexual partners.
Cervical cancer usually develops from precancerous changes that occur over many years. Approximately 90 percent of cervical cancer cases are squamous cell carcinomas, 10 percent due to adenocarcinoma, and a small portion of cases are other types of cervical cancer. The diagnosis of cervical cancer is usually made through cervical screening and a biopsy. Medical imaging can be used to determine if the cancer has spread. HPV vaccinations are also available to help protect against several high-risk strains and is thought to prevent up to 90 percent of cervical cancer cases. Since the risk of cervical cancer continues to exist, it is recommended that pap tests are continued regularly as a method of screening. A pap test can help identify precancerous changes which enables the early treatment of cervical cancer. Treatment may involve the combination of chemotherapy, radiotherapy, and surgery.
In the United States, the five-year survival rate is estimated to be about 68 percent. The outcome is largely dependent on how early the cancer was detected. Globally, cervical cancer is the fourth commonest cancer. It is also the fourth commonest cause of death from cancer among women. In 2012, there were approximately 528,000 cases of cervical cancer with a total of 266,000 deaths. It is estimated that 70 percent of cervical cancer occurs in developing countries with 90 percent of deaths. It is one of the commonest causes of cancer death in low income countries. The lower rates of cervical cancer in developed countries have been attributed to screening programs that are available.
Advertisement
Cervical Cancer Sign #1: Cachexia
Cachexia or wasting syndrome occurs when there is fatigue, weakness, weight loss, muscle atrophy, weakness, and appetite loss in an individual who is not actively trying to lose weight. Cachexia can be seen among patients with celiac disease, acquired immune deficiency syndrome (AIDS), chronic obstructive pulmonary disease (COPD), rheumatoid arthritis, multiple sclerosis, cancer, and more.
Cachexia is a positive risk factor for death. Approximately 50 percent of all cancer patients experience cachexia. This percentage is highest among those with pancreatic and gastrointestinal cancer.
Advertisement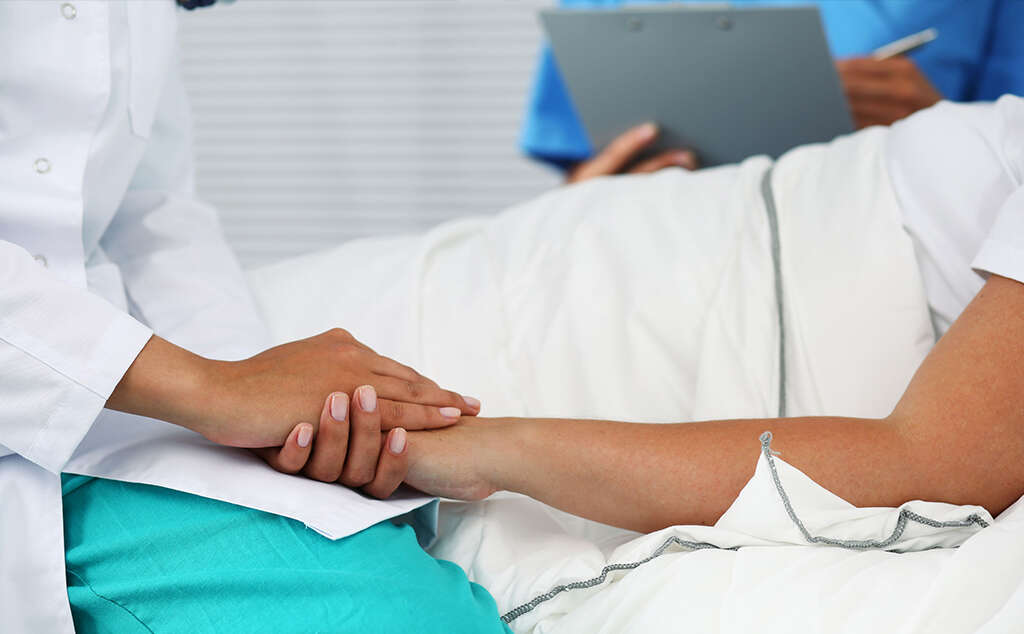 Advertisement