Paresthesia refers to an abnormal sensation on the skin that occurs without any apparent cause, such as burning, prickling, tingling, or numbness. Paresthesia can be chronic or transient with varying underlying causes. Paresthesia is usually painless.
While it can occur anywhere, paresthesia most commonly occurs in the extremities such as the feet, legs, arms, and hands. The most common kind of paresthesia is often referred to as "pins and needles" or when a limb has "fallen asleep." Although most paresthesia resolves on its own, persistent paresthesia should be investigated. A nerve conduction study and computed tomography scan can be useful to rule out causes and help with diagnosis.
The treatment of paresthesia depends on the underlying cause and may involve the use of intravenous gamma globulin, prednisone, gabapentin, antiviral medications, and numbing creams.
Cause #1: Hyperventilation Syndrome
Hyperventilation syndrome can be physiological or psychological. It happens when breathing is too rapid or too deep. Patients who hyperventilate can experience chest pain and paresthesia around the mouth and fingertips. It can also accompany a panic attack.
While those affected may feel that they are unable to get enough air, they still have normal values of oxygenation in the arterial blood. However, hyperventilation reduces the delivery of oxygen to the vital organs due to the low levels of carbon dioxide that results in vasoconstriction.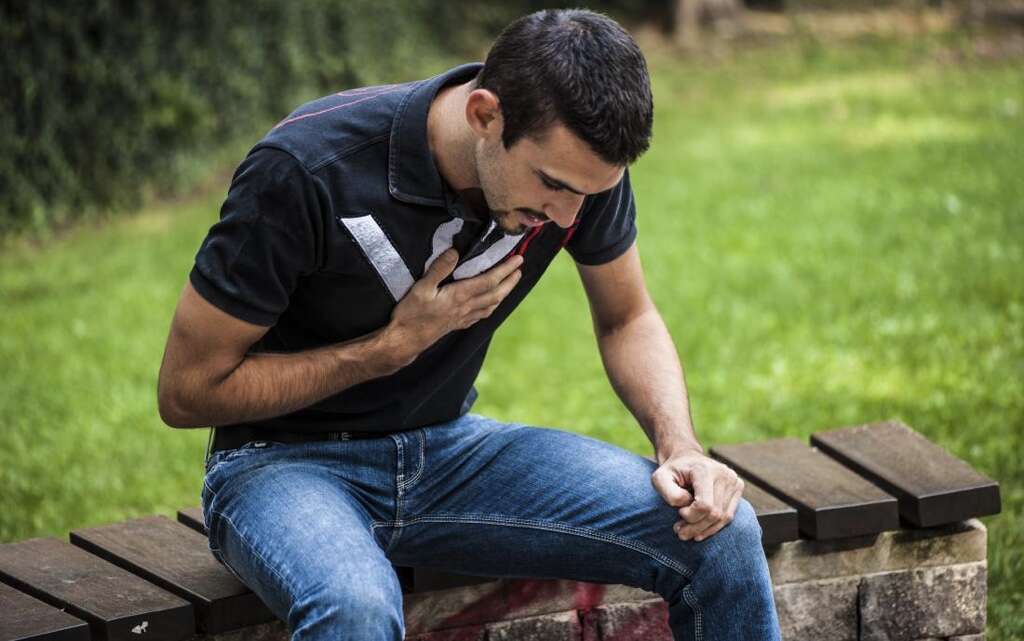 Related Articles