Advertisement
Lyme disease is an infectious disease which is transmitted to humans by the bite of infected ticks with the bacteria of the Borrelia type. In most cases, in order for the bacteria to spread, the tick must be attached anywhere from around 36 to 48 hours. Lyme disease is most usual to develop during the hot spring and summer days.
It has been estimated that children between the ages 5 and 10 and adults older than 50 years are at the greatest risk for getting diagnosed with Lyme disease. Lyme disease is considered to be a serious public health problem in the United States with more than 300,000 new cases each year in the United States only.
Advertisement
Symptom #1: Skin Rash
Skin rash is perhaps the most obvious symptom of the Lyme disease. The distinct look of the so-called "bull's eye" of Erythema migrans (EM) is the first symptom that makes any doctor suspect that it is, in fact, Lyme disease that they are looking at.
Erythema migrans develops at over 70% of the patients, in most cases, within the first 3 to 30 days after the tick bite. The rash develops in the area of the tick bite, with characteristic redness being present. However, no pain or itchiness ever develops. Warmth might also develop. Later, additional skin rash might develop as well.
Advertisement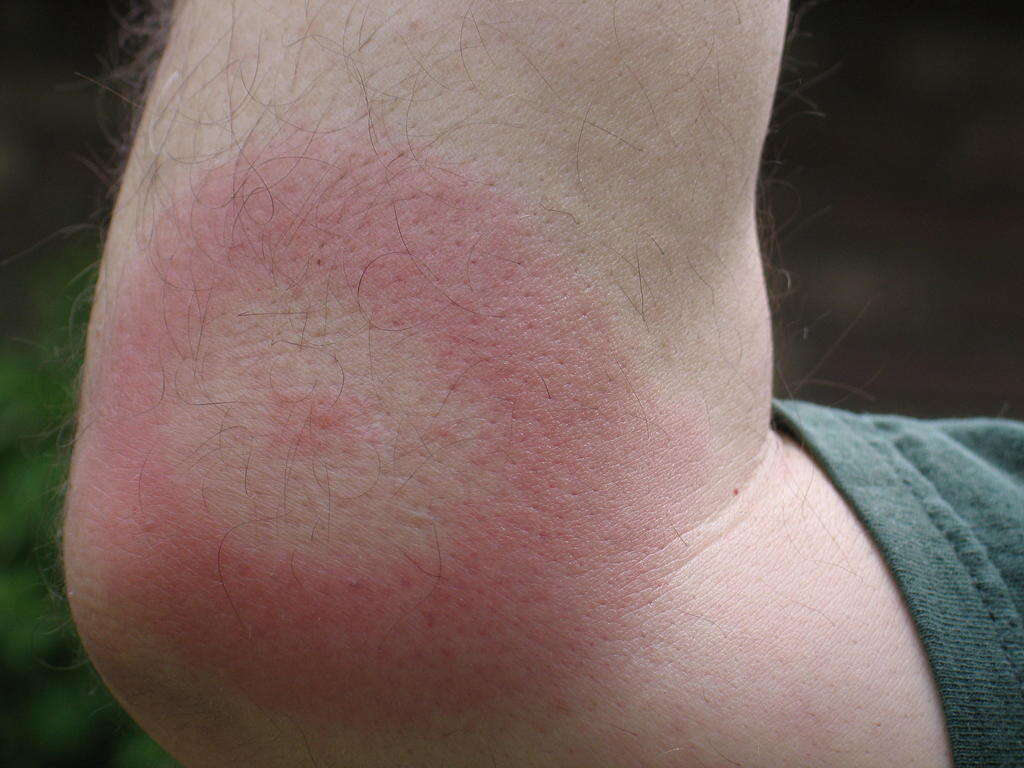 Advertisement