10 Causes of Geographic Tongue
Geographic tongue, also known as erythema migrans, is an inflammatory condition that affects the tongue. It is mostly seen on the dorsal surface of the tongue. It is quite common, affecting 2 to 3 percent of the population.
The lesions often appear to be well demarcated and concentrated on the lateral or tip of the tongue. The erythema (redness) is thought to be due to the atrophy of the papilla. The atrophic areas are then surrounded by elevated, serpentine, or scalloped whitish borders. These depapillated and smooth areas migrate with time. The name of the condition thus originates from the map-like appearance on the tongue where patches resemble islands of an archipelago. The lesions are generally asymptomatic, although some patients experience a burning sensation when eating spicy foods.
Although geographic tongue has been around for many years, the exact etiopathogenesis of the condition is still unknown. However, it has been associated with the following factors.
Cause #1: Stress
Stress describes a feeling of pressure and strain thought to be a type of psychological pain. Small amounts of stress have been thought to be beneficial as it helps increase productivity and performance and small amounts of stress can help with adaptation and motivation. However, excessive stress can cause bodily harm as proven by various studies. Excessive stress can increase the risk of heart attack, stroke, mental illness, ulcers, and more.
Various studies have found an association between stress and geographic tongue. Stress can occur during both positive and negative changes in life such as divorce, separation, death in the family, marriage, retirement, pregnancy, and so on.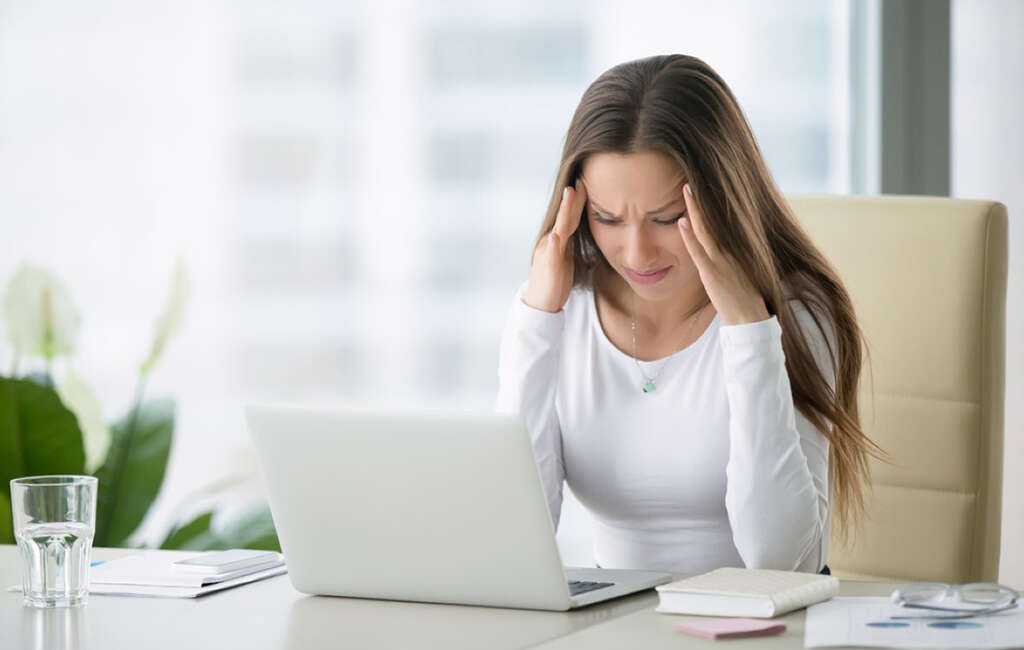 Related Articles