Advertisement
Frostbite is a type of injury which occurs when the skin is exposed to cold environments for a prolonged period of time. The top layer of the skin, as well as the tissues beneath, can freeze, with the fingers, toes, nose, and ears being most commonly affected.
In mild to moderate cases of frostbite the skin recovers completely. However, when the injury is severe, the skin cells undergo necrosis, that is, the tissue dies. There are 4 frostbite stages. The first and the second degree affect only the superficial layer of the skin, while the third and fourth stages pertain to deeper skin layers.
Homeless people, military personnel, winter sports enthusiasts, alcoholics, and those who suffer from a mental illness have a higher risk of becoming frostbite victims. Frostbite diagnosis is based on the observed symptoms, and treatment consists of gradual rewarming of the affected areas.
Advertisement
Symptom #1: Cold Skin
As frostbite is an injury due to extended cold exposure, it is understandable that the very first changes will affect the temperature of the skin. The skin becomes very cold and red, and if the cold exposure continues, it will then turn hard and pale.
Exposed parts of the body are more vulnerable to frostbite. However, it is also possible for the covered parts of the skin to be damaged as well.
Advertisement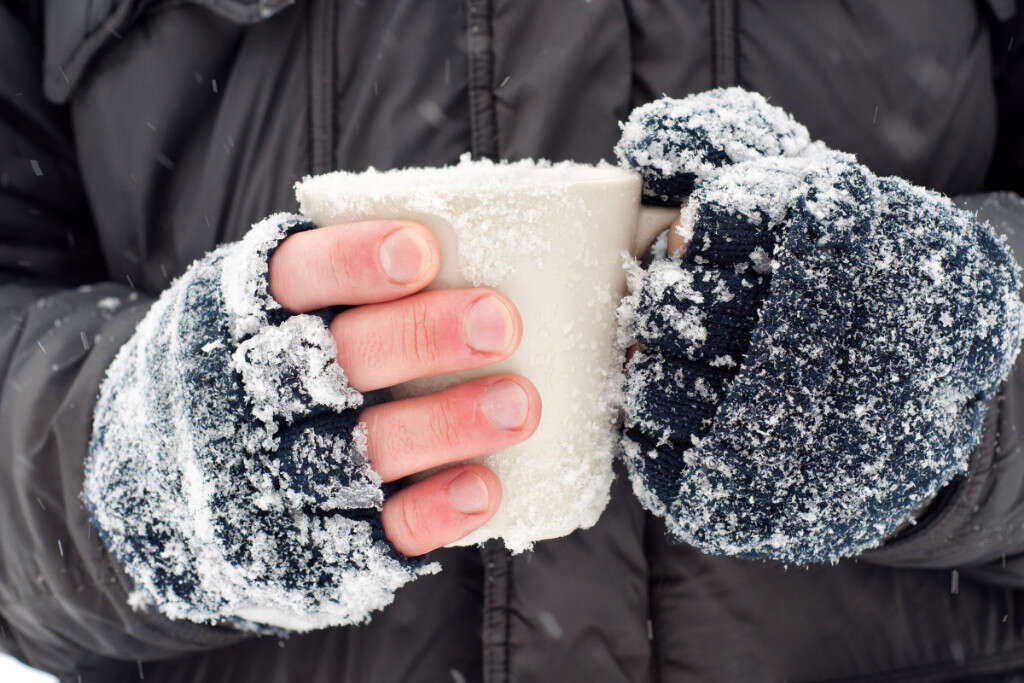 Advertisement