10 Esophageal Cancer Symptoms
The esophagus is an 8-inch-long muscular tube that connects the throat with the stomach. It is also known as the food pipe because food passes through it when swallowed. The esophagus runs in front of the spine, and behind the heart and windpipe. Like most organs in the body, the esophagus is susceptible to cancer. In fact, esophageal cancer is the 6th leading cause of death due to cancer and it is the 9th most common cancer in the world.1Muhammad Masab, M. (2020, October 15). Esophageal Cancer. Retrieved November 18, 2020, from https://emedicine.medscape.com/article/277930-overview
The main types of esophageal cancer are squamous cell carcinoma (SCC) and adenocarcinoma. SCC most frequently occurs in the upper and middle thirds of the esophagus, while esophageal adenocarcinoma usually develops in the lower third of the organ. The exact causes of these conditions are not known; however, certain factors may damage DNA and result in cancer. For instance, risk factors for SCC include alcohol consumption, smoking, and diet (i.e. red meats and processed meats). On the other hand, risk factors for adenocarcinoma include gastroesophageal reflux disease and obesity.1Muhammad Masab, M. (2020, October 15). Esophageal Cancer. Retrieved November 18, 2020, from https://emedicine.medscape.com/article/277930-overview
Unfortunately, esophageal cancer does not cause any noticeable signs or symptoms in its early stages. Thus, it is usually diagnosed when the disease is advanced. Gastroenterologists commonly diagnose this condition through an upper endoscopy. Moreover, treatment will largely depend on the type of cancer (SCC or adenocarcinoma) and it will vary according to the staging. If you would like to know more about esophageal cancer, here are 10 possible signs and symptoms of this condition.
1. Difficulty Swallowing
Difficulty swallowing, also known as dysphagia, is the most common symptom of esophageal cancer. In fact, it is one of the first symptoms to appear in this condition1Muhammad Masab, M. (2020, October 15). Esophageal Cancer. Retrieved November 18, 2020, from https://emedicine.medscape.com/article/277930-overview. Unfortunately, it is a sign of locally advanced disease. Thus, any adult complaining of dysphagia will likely require an upper endoscopy and/or a barium swallow study to exclude the presence of esophageal cancer.
Patients who have esophageal cancer initially experience dysphagia to solid foods due to mechanical obstruction. As the disease advances, the dysphagia progresses to liquids. Moreover, dysphagia can be a distressing symptom for many people with this condition, often leading to weight loss, malnutrition, and respiratory complications.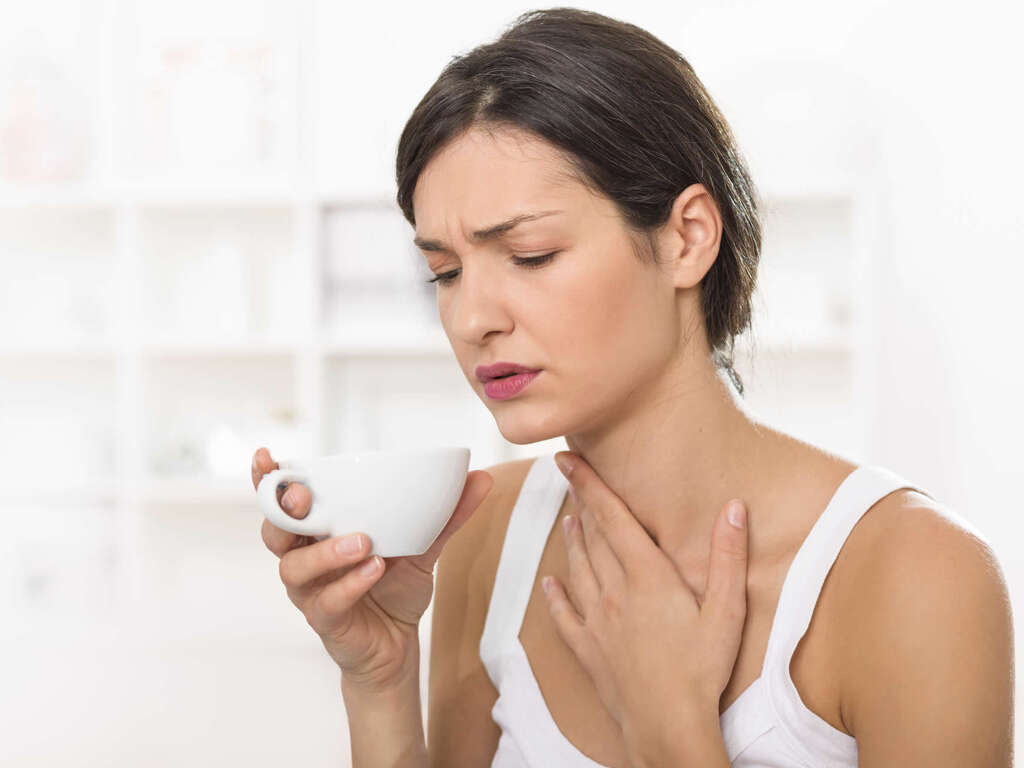 Related Articles