10 Symptoms of Endometrial Cancer
Endometrial cancer is cancer that originates from the lining of the uterus. It occurs due to the abnormal growth of cells in the lining. Those abnormal cells acquire the ability to spread to other parts of the body via local invasion or through the blood and lymph systems.
Endometrial cancer most commonly occurs after menopause. It is also associated with high blood pressure, excessive estrogen exposure, and diabetes. It has been observed that approximately 40 percent of cases are related to obesity. Although estrogen increases the risk of endometrial cancer, the combination of estrogen and progesterone that is often found in birth control pills can decrease the risk of cancer development. 2 - 5 percent of endometrial cancer cases are hereditary.
Endometrial cancer is often referred to as uterine cancer. However, it is distinct from other types of uterine cancer such as uterine sarcoma, cervical cancer, and trophoblastic disease. The most common type of endometrial cancer – nearly 80 percent of all cases – is endometrioid carcinoma. Diagnosis of endometrial cancer can be done by obtaining samples through dilation and curettage or endometrial biopsy. A pap smear is usually not sufficient for the diagnosis to be made.
Treatment of endometrial cancer usually involves a total abdominal hysterectomy with bilateral salpingo-oophorectomy. Radiation therapy, hormone therapy, and chemotherapy may be recommended in advanced cases. The prognosis for many cases is good if the disease is diagnosed during the early stages, with an overall five-year survival rate of more than 80 percent in the United States. The rates of endometrial cancer were seen to increase between the 1980s and 2010. This is believed to be due to increased rates of obesity, along with growing longevity of elderly individuals. In 2012, there were 320,000 new cases of endometrial cancers that resulted in 76,000 deaths. It is the third most common cause of cancer deaths among women.
Symptom #1: Abnormal Vaginal Bleeding
Abnormal vaginal bleeding can refer to bleeding after menopause or intermenstrual bleeding such as spotting between the days of menstruation. This is an important symptom as it is one of the characteristics of endometrial cancer.
Patients who experience abnormal vaginal bleeding, especially those who have gone through menopause, should seek medical advice and treatment as soon as possible. Other causes of abnormal vaginal bleeding include endometrial atrophy, polyps, sexually transmitted diseases, endometrial hyperplasia, vaginal atrophy, uterine fibroids, and more.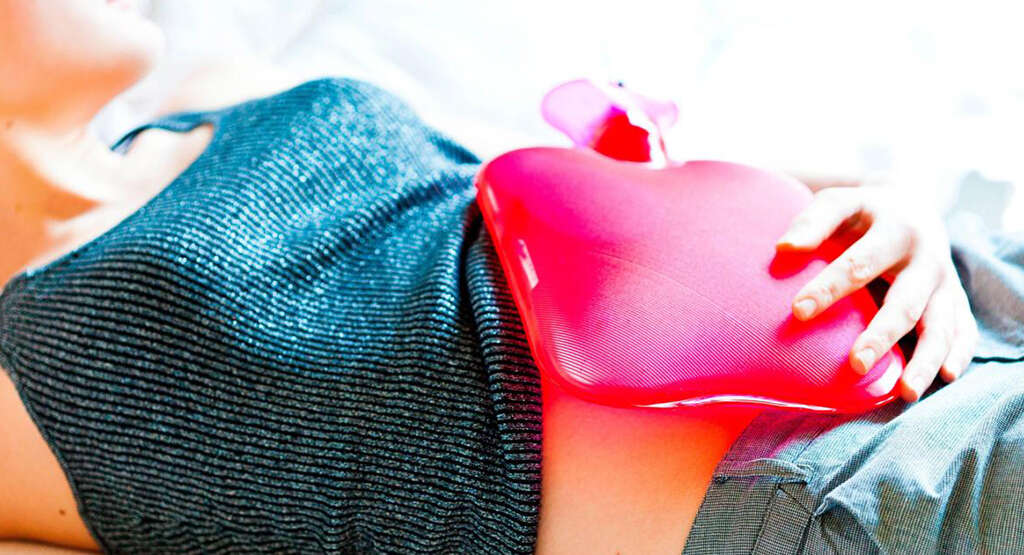 Related Articles