10 Blood Clot In Leg Symptoms
A blood clot in the leg can be a serious condition. A clot, or thrombus, occurs when there is coagulation of blood due to hemostasis. In the clot, there are two main components: the aggregation of platelets and the plug formed by red blood cells. There is also a mesh of cross-linked fibrin protein.
Normally, a blood clot happens in healthy individuals as a response to injuries as it helps to prevent further and excessive bleeding. However, when it occurs in the vessels, it can become dangerous as the clot may decrease blood flow to other areas of the body. The formation of a blood clot can be caused by hypercoagulability, endothelial injury, and blood stasis.
Blood clots in arms or legs may not be common; however, it is important to recognize the symptoms of a blood clot as it enables you to seek early medical attention.
Symptom #1: Cramp
A cramp is a sudden and involuntary muscle contraction where there is over-shortening of the muscle. Although temporary and does not cause any damage, the cramp can still cause paralysis-like immobility and debilitating pain. Cramps usually resolve within seconds to minutes or hours on their own.
Cramps can occur in both smooth (gastrointestinal) and skeletal muscles. Cramps can occur when there is muscular fatigue, electrolyte imbalance, or low oxygenation due to hypoxia or decreased blood flow. A blood clot in the leg can cause cramps as blood flow to the affected leg is obstructed.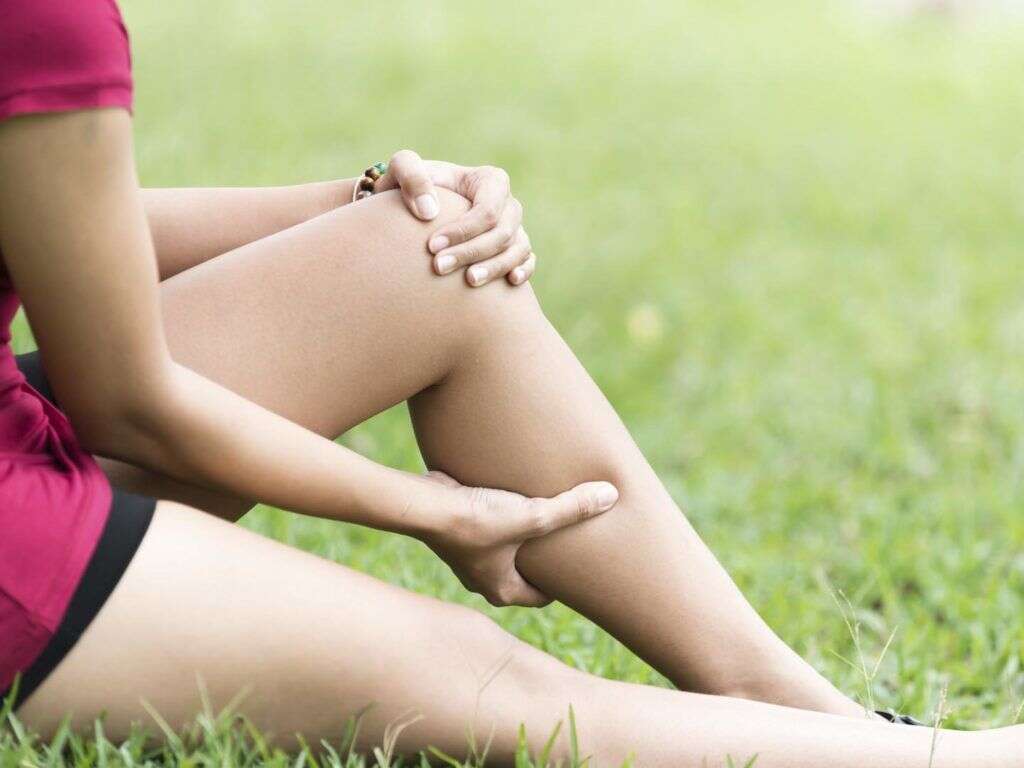 Related Articles