Rosacea, which is also called adult acne, is an inflammatory skin condition that affects the face, and specifically the forehead, the cheeks, the chin, the nose, and the eyes in adults. While it may appear as teenage acne, rosacea is a different condition. Rosacea can affect both males and females of different ages.
However, it is more common in women than men, and usually occurs for the first time after the age of 30. It starts with a rash, which, if left untreated, develops into more pronounced inflamed bumps or pimples. These may further swell and acquire a bumpy appearance, especially on the nose. Eye irritation, redness, and tearing may also occur. After weeks or months of a flare up, rosacea may go away for a while before flaring up again.
1. Symptoms of Rosacea
Rosacea symptoms vary from one person to another. However, in most cases, it begins as blushing that may spread from the face to the neck and the chest. The rash may look like sunburn that doesn't go away. The redness may be followed by small spots or bumps and fluid-filled papules. Inflammation may also occur in the eyes and cause them to redden and tear. At this stage, the condition is called inflammatory rosacea. Rosacea may be mistaken for acne, skin allergy, or eczema. If it remains untreated, swelling may occur on and around the nose, causing the nose to appear enlarged.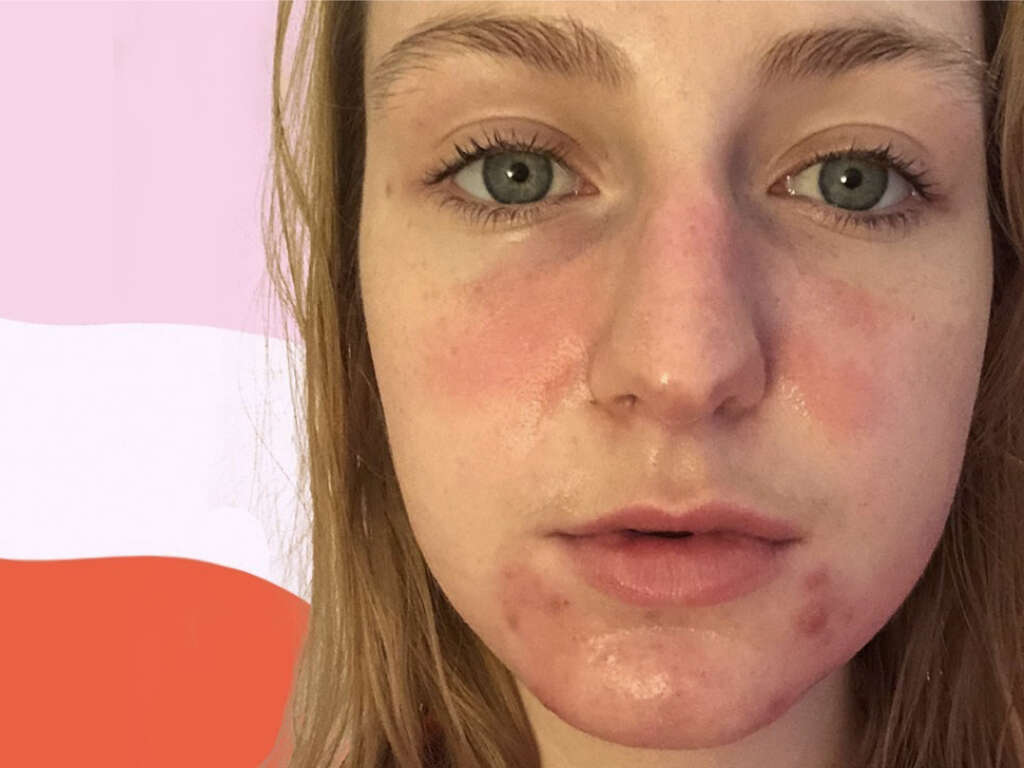 Related Articles