10 Gastric Cancer Symptoms
Advertisement
Gastric cancer, or stomach cancer, refers to cancer that originates from the stomach lining. The cancer can invade or metastasize to involve other parts of the body such as the lymph nodes, lungs, liver, and bones. The commonest cause of gastric cancer is infection due to Helicobacter pylori bacteria. This accounts for more than 60 percent of gastric cancer cases. Besides H. pylori infections, other risk factors of gastric cancer include smoking, obesity, and dietary factors like the consumption of pickled vegetables. Approximately 10 percent of cases have positive family history while 1 to 3 percent are due to genetically inherited syndromes such as hereditary diffuse gastric cancer.
Most stomach cancers are gastric carcinomas that can be divided into various subtypes. A diagnosis of gastric cancer can be made via a biopsy performed during endoscopy. Medical imaging also helps to determine if the cancer has spread. Since gastric cancer is especially common in South Korea and Japan, screening for gastric cancer is often recommended. Recommendations to help decrease the risk of gastric cancer includes stopping smoking and eating a Mediterranean diet. There is also evidence suggesting the treatment of H. pylori infections decreases the risk of gastric cancer. In most cases, early treatment results in remission. Treatment often includes radiation therapy, chemotherapy, surgery, and targeted therapy. In later stages of the disease, palliative care may be more suitable.
Outcomes of gastric cancer are often poor with an average 5-year survival rate of less than 10 percent globally. This is due to most individuals who present with the condition often having an advanced case of the disease. The survival rate in the United States is 28 percent while South Korea has a rate of 65 percent. The higher survival rate in South Korea can be attributed to their rigorous screening program. Globally, gastric cancer is the 5th commonest cancer and the 3rd leading cause of death due to cancer. It contributes to 7 percent of cancer cases and 9 percent of cancer deaths. In 2012, it was estimated to occur in 950,000 individuals resulting in 723,000 deaths. Gastric cancer is also twice as common in males compared to females.
Advertisement
Symptom #1: Indigestion
Indigestion, or dyspepsia, occurs when digestion is impaired. Individuals experiencing indigestion will feel nauseous, have abdominal pain and abdominal fullness, and belch. There may also be early satiety. It is most commonly due to gastroesophageal reflux disease or gastritis.
In some patients, indigestion may occur in peptic ulcer disease or gastric cancer. This is also the reason why when individuals over the age of 55 starts experiencing dyspepsia, investigations should be initiated to rule out cancer. It is estimated that about 1 in every 50 individuals with indigestion who are referred to endoscopy have cancer.
Advertisement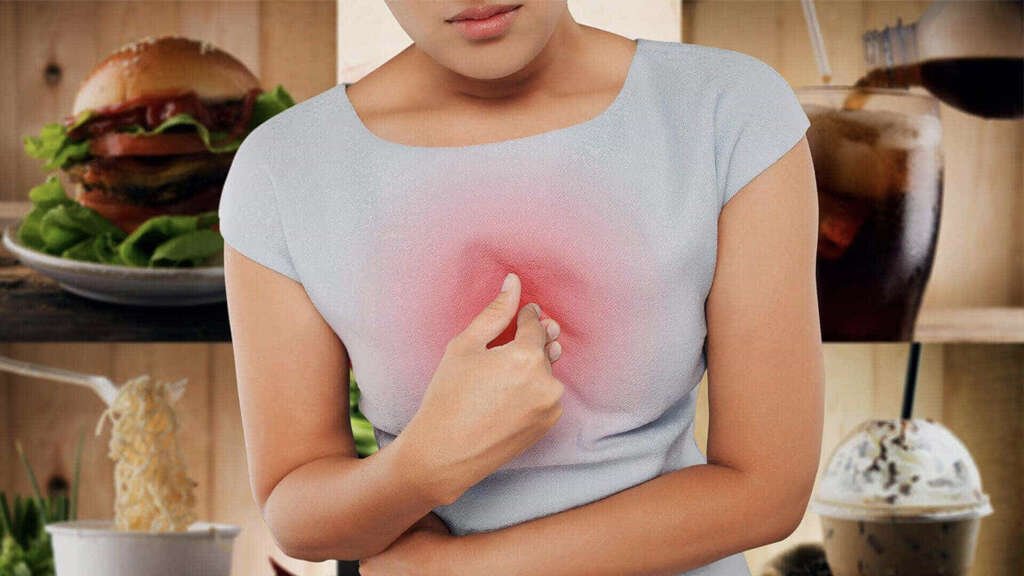 Advertisement